Written by Barry Kowal
Jun 26, 2007 at 09:36 PM
Hello,
Thank you for visiting my website.I hope you enjoyed it and
if you did please tell others. Feel free to contact me anytime.
If you have any questions or comments you'd like to make.
You can send messages to me at
This is a FREE website. However,I spend a lot of time
working on this website and costs are involved in
maintaining the website.Therefore,any contributions
will be appreciated. You can make donations
by going to:https://www.paypal.me/hitsofalldecades
Sincerely, Barry Kowal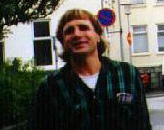 BILLBOARD MAGAZINE'S TOP SINGLES OF 1941
1-CHATTANOOGA CHOO CHOO-GLENN MILLER-NOVEMBER 1406
2-PIANO CONCERTO IN B FLAT-FREDDY MARTIN-October 1390
3-FRENESI-ARTIE SHAW-January 1386
4-GREEN EYES-JIMMY DORSEY-September 1146
5-MARIA ELENA-JIMMY DORSEY-June 964

AUSTRALIAN CHART BOOK'S (Barry Kowal) TOP SINGLES FOR 1943
1-WHITE CHRISTMAS-BING CROSBY-JULY 2478
2-I DON'T WANT TO WALK WITHOUT YOU-FLANAGAN & ALLEN-March 1868
3-THE ANNIVERSARY WALTZ-BING CROSBY;VERA LYNN-March 1704
4-MOONLIGHT BECOMES YOU-BING CROSBY;GLENN MILLER-August 1500
5-WHEN THE LIGHTS GO ON (ALL OVER THE WORLD)-VAUGHN MONROE;VERA LYNN-September 1398

AUSTRALIAN CHART BOOK'S (Barry Kowal) TOP SINGLES FOR 1955
1-(WE'RE GONNA) ROCK AROUND THE CLOCK-BILL HALEY & THE COMETS-SEPTEMBER 1296
2-I NEED YOU NOW-EDDIE FISHER-March 1240
3-UNCHAINED MELODY-AL HIBBLER;LES BAXTER-October 1184
4-HOLD MY HAND-DON CORNELL;NAT "KING" COLE-February 1158
5-SOFTLY,SOFTLY-RUBY MURRAY-September 1046

UNITED KINGDOM'S (National Music Express)TOP SINGLES OF 1956


1 I'LL BE HOME-PAT BOONE-JUNE 1000
2 A WOMAN IN LOVE-FRANKIE LAINE-October 950
3 WHATEVER WILL BE,WILL BE-DORIS DAY-August 946
4 JUST WALKING IN THE RAIN-JOHNNIE RAY-December 944
5 ROCK AND ROLL WALTZ-KAY STARR-March 942

RADIO STATION WABC'S (New York City) TOP SINGLES OF 1963 (Top 14)
1-BE MY BABY-RONETTES-PHILLES-SEPTEMBER 678
2-HE'S SO FINE-CHIFFONS-LAURIE-April 648
3-MY BOYFRIEND'S BACK-ANGELS-SMASH-August 632
4-I WILL FOLLOW HIM-LITTLE MISS PEGGY MARCH-RCA-May 630
5-SO MUCH IN LOVE-TYMES-Parkway-July 622
BILLBOARD MAGAZINE'S TOP 100 OF 1964 (Top 14)
1-I WANT TO HOLD YOUR HAND-BEATLES-CAPITOL-JANUARY 764
2-HELLO,DOLLY-LOUIS ARMSTRONG-KAPP-May 758
3-SHE LOVES YOU-BEATLES-SWAN-February 632
4-COME SEE ABOUT ME-SUPREMES-Motown-December 586
5-OH,PRETTY WOMAN-ROY ORBISON-Monument-October 576
WABC's (NEW YORK CITY) TOP SINGLES OF 1965 (TOP 14)
1-(I CAN'T GET NO) SATISFACTION-ROLLING STONES-LONDON-JULY 662
2-LET'S HANG ON-FOUR SEASONS-PHILIPS-December 644
3-HELP!-BEATLES-CAPITOL-September 632
4-I CAN'T HELP MYSELF-FOUR TOPS-Motown-June 632
5-DOWNTOWN-PETULA CLARK-Warner Brothers-January 620
TORONTO CANADA'S RADIO STATION CHUM'S TOP SINGLES OF 1968
1-HEY JUDE-BEATLES-OCTOBER 582
2-REVOLUTION-BEATLES-October 582
3-CINNAMON-DEREK-December 522
4-LOVE IS BLUE-PAUL MAURIAT-March 506
5-LITTLE ARROWS-LEAPY LEE-December 452

Last Updated ( Jun 16, 2017 at 02:40 PM )
Read more...
Written by Barry Kowal

Aug 28, 2007 at 09:40 PM

CANADA'S TOP SINGLES FOR 1980
1-ANOTHER ONE BITES THE DUST-QUEEN-NOVEMBER 902
2-ANOTHER BRICK IN THE WALL-PINK FLOYD-April 894
3-CALL ME-BLONDIE-May 772
4-MAGIC-OLIVIA NEWTON-JOHN-September 760
5-A WOMAN IN LOVE-BARBRA STREISAND-November 720
UNITED KINGDOM'S TOP SINGLES FOR 1981
1-DON'T YOU WANT ME-HUMAN LEAGUE-DECEMBER 542
2-THIS OLE HOUSE-SHAKIN' STEVENS-April 488
3-STAND AND DELIVER-ADAM & THE ANTS-May 486
4-IMAGINE-JOHN LENNON-January 472
5-BEING WITH YOU-SMOKEY ROBINSON-June 470
UNITED KINGDOM'S TOP SINGLES OF 1982
1-COME ON EILEEN-DEXY'S MIDNIGHT RUNNERS-AUGUST 574
2-EYE OF THE TIGER-Survivor-SEPTEMBER 540
3-FAME-IRENE CARA-July 528
4-SAVE YOUR LOVE-RENEE & RENATO-December 524
5-LAND OF MAKE BELIEVE-BUCKS FIZZ-January 500
CANADA'S TOP SINGLES FOR 1983
1-EVERY BREATH YOU TAKE-POLICE-JULY 896
2-SAY SAY SAY-PAUL McCARTNEY & MICHAEL JACKSON-December 846
3-ALL NIGHT LONG-LIONEL RICHIE-November 766
4-LET'S DANCE-DAVID BOWIE-May 736
5-DO YOU REALLY WANT TO HURT ME-CULTURE CLUB-March 728


Last Updated ( Apr 10, 2008 at 12:57 AM )
Read more...

Written by Barry Kowal

Nov 13, 2007 at 09:43 PM

AUSTRALIA'S TOP (JIMMY BARNES) SINGLES FOR 1990
1-U CAN'T TOUCH THIS-MC HAMMER
2-ICE ICE BABY-Vanilla Ice
3-HOW AM I SUPPOSED TO LIVE WITHOUT YOU-Michael Bolton
4-UNCHAINED MELODY-Righteous Brothers
5-LAMBADA-Kaoma
UNITED KINGDOM'S TOP SINGLES FOR 1991
1-(EVERTHING I DO)I DO IT FOR YOU-BRYAN ADAMS-August 1420
2-I'M TOO SEXY-RIGHT SAID FRED-August 622
3-SHOOP SHOOP SONG(IT'S IN HIS KISS)-CHER-May 620
4-THE ONE AND ONLY-CHESNEY HAWKES-April 552
5-INSANITY-OCEANIC-October 530
AUSTRALIA'S (ARIA) TOP SINGLES OF 1993
1-NOVEMBER RAIN-GUNS & ROSES-FEBRUARY 1206
2-I WILL ALWAYS LOVE YOU-WHITNEY HOUSTON-January 1102
3-YOU DON'T TREAT ME NO GOOD-SONIA DADA-March 1030
4-CAN'T HELP FALLING IN LOVE-UB40-July 960
5-ALL THAT SHE WANTS-ACE Of BASE-November 916
AUSTRALIA'S TOP 100 (JIMMY BARNES) OF 1994
1-TOMORROW-SILVERCHAIR
2-LOVE IS ALL AROUND-Wet Wet Wet
3-I SWEAR-All-4-One
4-ANOTHER NIGHT-Real McCoy
5-ALWAYS-Bon Jovi


Last Updated ( Apr 08, 2008 at 01:54 AM )
Read more...