| | | | |
| --- | --- | --- | --- |
| TORONTO CANADA'S RADIO STATION CHUM'S TOP SINGLES OF 1956 | | | |
Written by Barry Kowal
Sep 23, 2015 at 09:47 PM
TORONTO CANADA'S RADIO STATION CHUM'S TOP SINGLES OF 1956*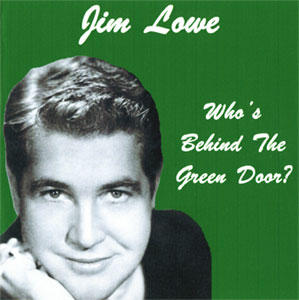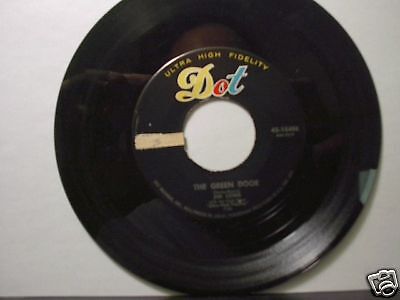 https://www.youtube.com/watch?v=sykbhrsnmzM
TORONTO CANADA'S RADIO STATION CHUM?S TOP SINGLES OF 1956*
1-GREEN DOOR JIM LOWE-OCTOBER
2-LOVE ME TENDER ELVIS PRESLEY-October
3-MEMORIES ARE MADE OF THIS DEAN MARTIN-January
4-HOUND DOG-ELVIS PRESLEY-September
5-THE GREAT PRETENDER PLATTERS-February
6-MY PRAYER PLATTERS-August
7-HEARTBREAK HOTEL ELVIS PRESLEY-May
8-I ALMOST LOST MY MIND Pat Boone-August
9-DON'T BE CRUEL Elvis Presley-September
10-JUST WALKING IN THE RAIN-Johnnie Ray-November
11-Honky Tonk-Bill Doggett-December 938
12-Blue Suede Shoes-Carl Perkins-April
13-Lisbon Antigua-Nelson Riddle-March 834
14-Poor People Of Paris Les Baxter-April 778
15-Canadian Sunset-Hugo Winterhalter & Eddie Heywood-October 770
16-True Love-Bing Crosby & Grace Kelly-December 770
17-Canadian Sunset-Andy Williams-September 770
18-True Love-Jane Powell-November 770
19-Rock And Roll Waltz Kay Starr-March 664
20-Wayward Wind Gogi Grant-July 660
21-Hot Diggity-Perry Como-May 648
22-Moonglow & Theme From Picnic-Morris Stoloff-June 64
23-Moonglow & Theme From Picnic-George Cates-June 646
24-No,Not Much-Four Lads-May
25-Whatever Will Be,Will Be-Doris Day-August 644
26-Friendly Persuasion-Pat Boone-November
27-I Want You,I Need You, I Love You-Elvis Presley-July
28-Tonight You Belong To Me-Patience & Prudence-October 638
29-(You've Got) The Magic Touch-Platters-February
30-Why Do Fools Fall In Love-Frankie Lymon & Teenagers-April 614
31-Ivory Tower-Cathy Carr-June 508
32-Allegheny Moon-Patti Page-August
33-Cindy,Oh Cindy-Vince Martin & The Tarriers-December 460
34-I'll Be Home-Pat Boone-February
35-Hey,Jealous Lover-Frank Sinatra-November
36-See You Later,Alligator-Bill Haley & The Comets-February
37-Cindy,Oh Cindy-Eddie Fisher-December 460
38-Standing On The Corner-Four Lads-July
39-Rose And A Baby Ruth-George Hamilton IV-December 454
40-It's Almost Tomorrow-Dream Weavers-February 440
41-Band Of Gold-Don Cherry-February 422
42-Tonight You Belong To Me-Lennon Sisters-October 402
43-The Fool-Sanford Clark-June 380
44-A Tear Fell-Teresa Brewer-May 370
45-Rock-A-Bye Your Baby-Jerry Lewis-December 370
46-Ivory Tower-Gale Storm-June 364
47-I'm In Love Again-Fats Domino-May
48-Ivory Tower-Otis Williams & His Charms-May 364
49-The Flying Saucer(Parts 1 & 2)Buchanan & Goodman-September 344
50-Be-Bop-A-Lula-Gene Vincent & The Blue Caps-July
51-Song For A Summer Night-Mitch Miller-October 326
52-A Teenage Prayer-Gale Storm-February 320
53-On The Street Where You Live-Vic Damone-July 262
54-You Don't Know Me-Jerry Vale-November 244
55-Juke Box Baby-Perry Como-April 232
56-Soft Summer Breeze-Eddie Heywood-October 230
57-Long Tall Sally-Little Richard-May
58-Moritat(A Theme From The Three Penny Opera)-Dick Hyman Trio-March 224
59-More-Perry Como-August 170
60-Born To Be With You-Chordettes-August 170
61-Friendly Persuasion-Four Aces-November 160
62-Graduation Day-Rover Boys-June 140
63-Graduation Day-Four Freshmen-June 140
64-Happy Whistler-Don Robertson-June 136
65-Rock Island Line-Lonnie Donegan-May 128
66-Sweet Old Fashioned Girl-Teresa Brewer-September 120
67-Since I Met You Baby-Ivory Joe Hunter-December
68-Two Different Worlds-Don Rondo-December 110
69-Dungaree Doll-Eddie Fisher-February 88
70-Stranded In The Jungle-Cadets-July 76
71-Stranded In The Jungle-Jayhawks-July 76
72-Gonna Get Along Without You Now-Patience & Prudence-December 70
73-Daddy O-Fontane Sisters-January 42
74-Chain Gang-Bobby Scott-February 42
75-Slow Walk-Bill Doggett-December 38
76-You'll Never Never Know-Platters-Mercury-November
77-(Love Is) The Tender Trap-Frank Sinatra-January
78-Long Tall Sally-Pat Boone-May
79-Tutti' Frutti-Pat Boone-February
80-Jamaica Farewell-Harry Belafonte-December
81-R.O.C.K.-Bill Haley & The Comets-June
82-I Walk The Line-Johnny Cash-November
83-Rip It Up-Little Richard-August
84-Tutti' Frutti-Little Richard-February
85-My Blue Heaven-Fats Domino-May
86-Blue Suede Shoes-Elvis Presley-June
87-Anyway You Want Me (That's How I Will Be)-Elvis Presley-December
88-Roll Over Beethoven-Chuck Berry-June
89-Boppin' The Blues-Carl Perkins-August
90-Too Much Monkey Business-Chuck Berry-October
91-Brown Eyed Handsome Man-Chuck Berry-October
92-Ooby Dooby-Roy Orbison-July

* This list is not an actual survey. I have no Canadian singles charts in my possession
prior to 1957.So for the years 1954-56 US charts are primarily substituted for Canadian singles charts to assist in my compilation of the Top 5000 of all-time. This year-end list here is primarily compiled from US charts with some references made to songs from that year
from the ?CHUM CHART BOOK? by ?Ron Hall?.
Last Updated ( Nov 04, 2019 at 01:39 PM )