BIRTHDAYS FOR APRIL 9
Hello people,
We have nine (9) birthdays today and an historical event.Four singers.
a former congressman,three actresses and a playboy.
Let's start with the historical event.
Historical Event)April 9:On Palm Sunday,April 9,1865 Confederate General
Robert E. Lee surrendered to Union General Ulysses S.Grant at Appomattox Court House
in the US state of Virginia ending the US War Between The States.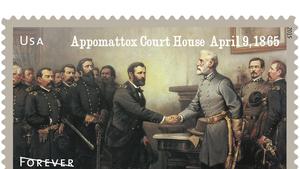 1) Born on Thursday,April 9,1987 in Ardsley,New York,USA is a singer,songwriter and actor.He achieved fame in the late 1990s on the daytime drama "All My Children" as JR Chandler. He later joined boy band "Dream Street", and eventually branched out into a solo musical career.In 2005 he had a song that spent 4 weeks at #1 in Australia.In 2008 he had a song that spent 5 weeks at #1 on the US Radio And Records CHR charts.
https://www.youtube.com/watch?v=zR5_KkxgGqE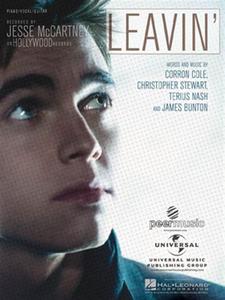 2) Born on Saturday,April 9,1932 in Tiptonville,Tennessee,USA (Died:January 19, 1998 in Jackson,Tennessee,USA) was a singer-songwriter

who recorded most notably at the Sun Studio,in Memphis,beginning in 1954.In 1956 he had a song that peaked at #2 on the

US Billboard Juke Box Charts.The song ranked at #17 on Cash Box Magazine's 1956 year-end singles chart.Elvis Presley at the same

did a cover version of this song.
https://www.youtube.com/watch?v=DRNyvO4QouY
3) Born on Saturday,April 9,1999 in Lithia Springs,Georgia,USA is a singer who in 2019 had a song that spent 19 weeks at #1 on the US Billboard Hot 100,longer than any song in the history of the Hot 100.
https://www.youtube.com/watch?v=7ysFgElQtjI
4) Born on Wednesday,April 9,1986 in Fort Worth,Texas,USA is a singer and actress who was part of a duet who in 2009 had a song that peaked at #7 on the US Billboard Hot 100.The same song peaked at #5 in Australia and #2 in New Zealand.
She is also known for her starring role as the devious socialite Blair Waldorf on Gossip Girl on The CW (2007-2012).
https://www.youtube.com/watch?v=Ix5z1bRz4Sc
https://www.xvideos.com/video224825/leighton_meester_sex_tape
Leighton Meester
5) Born on Tuesday,April 9,1963 in Atlanta,Georgia,USA is a cable news host and former congressman from Florida.He is currently the co-host of "Morning Joe" on MSNBC with Mika Brzezinski,his wife.
6) Born on Monday,April 9,1990 in Los Angeles is an actress,model and director.She is the recipient of several accolades,including a Cesar Award,

making her the first American woman to win it.Her films have grossed over $4.3 billion worldwide and she was the highest-paid actress in the

world in 2010 and 2012.She gained wide recognition for playing Bella Swan in "The Twilight Saga" film series (2008-2012),which collectively

grossed over $3.3 billion worldwide.Her work in the series established her as one of the highest-paid actresses in the world.
https://www.xvideos.com/video2985552/kristen_stewart_nude_sex_scenes_from_movie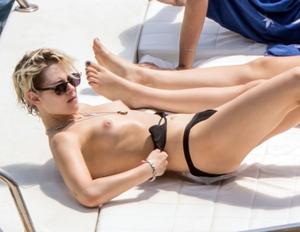 Kristen Stewart
7) Born on Tuesday,April 9,1974 in Las Vegas,Nevada,USA is an actress and model.By the time she was 18 the bright lights were already drawing her in.

She studied ballet,but it was stripping that started her on her road to superstardom.Dancing led to nude modeling and by her 20th birthday she had appeared

in dozens of top men's mags,including "Penthouse" (where she was the Penthouse Pet Of The Month for January 2004), "Hustler", "High Society" and "Cheri".

A visit to a porn set piqued her interest in a hardcore career and Wicked Pictures signed her to an exclusive contract after a bidding war.It took only

a few releases for her to become the most popular young starlet around.She catapulted to the top of the porn heap and in 1996 she scored an unprecedented

triple crown by taking home the XRCO Best New Starlet,the F.O.X.E. Video Vixen and the AVN Best New Starlet awards.She has been branching out into more

mainstream projects lately,including a featured role in Howard Stern's Private Parts (1997).She remains one of the most popular pornstresses in the industry today.
https://www.pornhub.com/view_video.php?viewkey=251343231
Jenna Jameson
8) Born on Tuesday,April 9,1985 in Portland,Maine, U.S.A. is an actress.She rose to prominence for her supporting role as Jessica Stanley in The Twilight Saga (2008-2012).
9) Born on Friday,April 9,1926 in Chicago (Died:September 27,2017 in Los Angeles) was a businessman,magazine publisher and playboy. He was the founder of Playboy and editor-in-chief of the magazine,which he founded in 1953.