BIRTHDAYS FOR APRIL 3
Hello people,
We have thirteen (13) birthdays today.Five singers,three actresses,three actors and two politicians.
Let's start with the singers.
1) Born on Monday,April 3,1922 in Cincinnati,Ohio,USA (Died:Monday,May 13,2019 in
Carmel Valley,California,U.S.A.)was an actress,singer and animal welfare activist.
After she began her career as a big band singer in 1939,her popularity increased with her first hit recording in 1945,a song that spent nine (9) weeks at #1 on Billboard's primary single chart and the #1 song for the entire year of 1945 and the #2 song for the entire decade of the 1940s (White Christmas by Bing Crosby was #1).
https://www.youtube.com/watch?v=4-doyDBpkvw
 2) Born on Wednesday,April 3,1985 in London is a singer,songwriter and animal welfare
campaigner.She achieved national recognition when she won the third series of The X
Factor in 2006,winning a 1 million pound recording contract with Simon Cowell's record 
label,Syco Music.Her winner's single,a cover of a Whitney Houston song,peaked at 
number one for four weeks on the UK Singles Chart and it broke a world record for 
having 50,000 digital downloads within 30 minutes.
  She has had three #1 singles in the UK with one spending seven (7) weeks at #1.
https://www.youtube.com/watch?v=Vzo-EL_62fQ
 3) Born on Friday,April 3,1942 in Norfolk,Virginia,U.S.A. is a singer and 
entertainer.One of the best-known entertainers in Las Vegas,Nevada,he is known 
by the nicknames The Midnight Idol,Mr. Las Vegas and Mr. Entertainment.In 1972 he
had a song that went to #1 on the US Cash Box Single Charts.His signature song from
1963 was notably used in the score for Ferris Bueller's Day Off (1986).
https://www.youtube.com/watch?v=Kh8hviz6iaU

4) Born on Thursday,April 3,1941 in Los Angeles (Died:March 26,2004 in Los Angeles)
was one half of the popular 1960s "surf music" singing duo that had a song that for two weeks peaked at #1 on the US Billboard Hot 100 in 1963.
https://www.youtube.com/watch?v=ERrwjR4ZlfI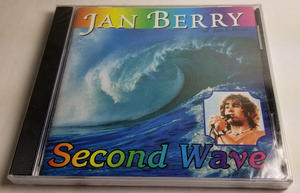 5) Born on Friday,April 3,1944 in New York city is a singer.He recorded the song 
that US Billboard Magazine ranked as the #1 song for entire year of 1973 and spent 
four (4) weeks at #1 on the US Billboard Hot 100.
https://www.youtube.com/watch?v=_dggAQk5peA
 6) Born on Friday,April 3,1998 in Beverly Hills is an actress,activist and model.
She is the second child and only daughter of the "King Of Pop" and Debbie Rowe.
7) Born on Thursday,April 3,1986 in Thousand Oaks,California,U.S.A, is an actress,
comedian and fashion designer.She appeared in commercials and in plays,she rose to
prominence as a child star in the late 1990s and early 2000s on the Nickelodeon
series "All That". From 2002 to 2006,she starred in the sitcom "What I Like About
You" on The WB.
https://anybunny.tv/search/amanda-bynes-nude.html
Amanda Bynes
 8) Born on Monday,April 3,1972 in Urbana,Illinois,USA is an actress.She is known 
for starring as Kelly Taylor throughout the "Beverly Hills,90210" franchise and 
Valerie Tyler on the sitcom "What I Like About You".
 From 2001-2013 she was married to Peter Facinelli.
 9) Born on Thursday,April 3,1924 in Omaha,Nebraska,USA (Died:July 1,2004 in 
Los Angeles) was an actor,film director and activist.His Academy Award-winning 
performances include that of Terry Malloy in "On The Waterfront" (1954) and 
Don Vito Corleone in "The Godfather" (1972).
10) Born on Monday,April 3,1961 in New York City is a comedian,actor,writer,singer
and producer.He was a regular cast member on "Saturday Night Live" from 1980 to 
1984.
   He has received Golden Globe Award nominations for his performances in "48 Hrs.",
the "Beverly Hills Cop" series, "Trading Places" and "The Nutty Professor". In 2007,
he won the Golden Globe for Best Supporting Actor and received a nomination for the 
Academy Award for Best Supporting Actor for his portrayal of soul singer James 
"Thunder" Early in "Dreamgirls."
  In 1986 He had a song that peaked at #2 on the US Billboard Hot 100 and at #3 in 
New Zealand.
https://www.youtube.com/watch?v=uZD8HKVKneI
11) Born on Thursday,April 3,1958 in Amityville,New York,USA is an actor,writer,
producer and comedian.A member of a family,he is the eldest of the four brothers,
all actors.He first gained recognition appearing on seasons 6 and 7 of the CBS 
television drama "Knots Landing",in the role of Joshua Rush.He has played both 
leading and supporting roles in films such as the horror comedy fantasy film
"Beetlejuice" (1988),and as Jack Ryan in the action thriller "The Hunt For Red 
October" (1990).
   From 1993-2002 he was married to Kim Basinger.
12) Born on Thursday,April 3,1930 in Ludwigshafen,Germany (Died:June 16, 2017 in 
Ludwigshafen,Germany) was a statesman who served as Chancellor of Germany from 
1982 to 1998 and as the chairman of the Christian Democratic Union from 
1973 to 1998.
13) Born on Friday,April 3,1964 in Downe,England is a British politician,broadcaster 
and political analyst who was the leader of the UK Independence Party (UKIP) from
2006 to 2009 and again from 2010 to 2016.In June 2016,he was a prominent supporter 
of the successful campaign for a vote in favor of leaving the EU in the UK EU 
membership referendum.