BIRTHDAYS FOR MARCH 30
Hello people,
we have thirteen (13) birthdays today-an actress,seven singers,a painter,
two actors,a radio personality and a television personality.
Let's start with the actress.
1) Born on Saturday,March 30,1968 in Dothan,Alabama,U.S.A. is an actress and model.She was Playboy's Playmate of the Month for September 1995.She is a "Baywatch" alumnus (for two seasons) and has appeared in "Austin Powers in Goldmember and Candyman:Day Of The Dead".
https://www.xvideos.com/video39219916/donna_d_errico_-_playboy_playmate_sept._1995_and_baywatch
Donna D'Errico
 2) Also born on Saturday,March 30,1968 but in Charlemagne,Quebec,Canada is a singer
and businesswoman.Born into a large family from Quebec.She emerged as a teen star in 
the French-speaking world after her manager and future husband Rene Angelil 
mortgaged his home to finance her first record.She has had four (4) #1 singles on 
the US Billboard Hot 100.
https://www.youtube.com/watch?v=3gK_2XdjOdY
 3) Born on Friday,March 30,1945 in Ripley,United Kingdom is a rock and blues
 guitarist,singer and songwriter.He is the only three-time inductee to the Rock and
Roll Hall of Fame:once as a solo artist and separately as a member of the Yardbirds
and of Cream.
  He had a #1 single on the US Billboard Hot 100-a cover version of a Bob Marley 
song.
https://www.youtube.com/watch?v=AvxJ0TVvVzE
4) Born on Friday,March 30,1962 in Oakland,California,USA is a hip hop recording
artist,dancer,record producer and entrepreneur.He had an album that spent 21 weeks
at #1 on the US Billboard 200 Album chart.
https://www.youtube.com/watch?v=otCpCn0l4Wo
5) Born on Friday,March 30,1979 in New York City is a singer,songwriter,pianist
and actress.She has won numerous awards and has sold more than 50 million records
worldwide.Billboard named her the top jazz artist of the 2000-2009 decade.
In 2002,she launched her solo music career with the release of a commercially
successful and critically acclaimed album that was a fusion of jazz with country
music and pop.It was certified Diamond,selling over 27 million copies.The record
earned her five Grammy Awards,including the Album of the Year,Record of the Year and Best New Artist.
https://www.youtube.com/watch?v=tO4dxvguQDk
 6) Born on Monday,March 30,1964 in Cleveland,Ohio,USA  is a singer-songwriter.She
is a multi-platinum and four-time Grammy Award-winning artist.In 1988 she had a #1
album on the US Billboard 200 Albun Chart.The album garnered her six Grammy Award 
nominations,including Album of the Year,three of which she won,including Best 
Female Pop Vocal Performance for a single off the album and Best New Artist.
https://www.youtube.com/watch?v=V6hQ9HSKlIE
7) Born on Sunday,March 30,1913 in Chicago (Died:February 6,2007 in San Diego) was a singer.In 1949 he had two number one singles on the US Best Selling Popular
Retail Records chart.In the UK he had a song that spent 18 weeks at #1,longer than
any other record in UK chart history since 1952.
https://www.youtube.com/watch?v=oZ62MOvS2hQ
8) Born on Friday,March 30,1990 in Valdosta,Georgia,U.S.A. is a country music singer and songwriter.In 2017 he had a #1 album on the US Billboard 200.
https://www.youtube.com/watch?v=w2CELiObPeQ
 9) Born on Wednesday,March 30,1853 in Zundert,Netherlands (Died:July 29,1890 in 
Auvers-sur-Oise,France) was a Dutch Post-Impressionist painter who is among the most
famous and influential figures in the history of Western art.
   He suffered from psychotic episodes and delusions and though he worried about his 
mental stability,he often neglected his physical health,did not eat properly and
drank heavily.His friendship with Paul Gauguin ended after a confrontation with a 
razor,when in a rage,he severed part of his own left ear.He spent time in 
psychiatric hospitals,including a period at Saint-Remy. 
10) Born on Tuesday,March 30,1937 in Richmond,Virginia,USA is an actor and filmmaker.He has been nominated for fourteen Academy Awards-four for Best Actor,four for Best Picture,two for Best Director,three for Original Screenplay and one for Adapted Screenplay-winning Best Director for "Reds" (1981).Aside from Orson Welles for "Citizen Kane",He is the only person to have been nominated for acting in,directing,writing and producing the same film and he did so twice:first for "Heaven Can Wait" (with Buck Henry as co-director),and again with "Reds".
He is the brother of Shirley McLaine.He has dated Joan Collins and Carly Simon.
Since 1992 he has been married to Annette Bening.
https://www.youtube.com/watch?v=MnWogQTfSIY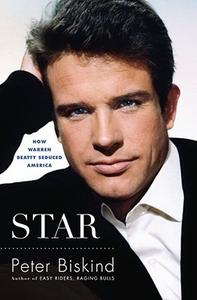 11) Born on Friday,March 30,1956 in New York City is an actor,comedian,writer and
musician.He is best known for his roles as Michael Taylor in the 1980s sitcom "My
Two Dads" amd Paul Buchman in the NBC sitcom "Mad About You".
12) Born on Tues
day
,March 30,1937 in Chicago (Died:August 12,2004 in New York City)
was a radio personality at WABC in New York City during the 1960s and 1970s.
His deep voice and smoothness resonated across 38 states for 14 years at WABC.
13) Born on Tuesday,March 30,1965 in Newick,United Kingdom is a British journalist
and television personality currently working as a presenter on the ITV Breakfast
programme "Good Morning Britain".He also replaced Larry King on CNN.