BIRTHDAYS FOR MARCH 24 
Hello people,
we have six (6) birthdays on this date and an historical event-a singer,two actors,an actress,a model and a football player.
Let's start with the singer.
historical event) On March 24,1999 North Atlantic Treaty Organisation's (NATO)
began a military operation against in former Federal Republic of Yugoslavia
by bombing the country during the Kosovo War.The air strikes lasted from
March 24,1999 to June 10,1999.
1) Born on Thursday,March 24,1960 in Hagen,Germany is a German singer-songwriter, actress
and comedian who rose to international fame in 1983 with a New German Wave song that peaked at #2 on the US
Billboard Hot 100 in 1984. The song reached #1 in Australia,Austria,US Cash Box,Belgium,Germany,Japan,Netherlands,
New Zealand,Sweden and Switzerland. The English version of her song went to #1 in the UK,Ireland and Canada.

Her name was also the name of the band with whom she released the song.
While at a June 1982 concert by the Rolling Stones in West Berlin,her guitarist Carlo Karges noticed that balloons
were being released.As he watched them move toward the horizon, he noticed them shifting and changing shapes,
where they looked like strange spacecraft (referred to in the German lyrics as a "UFO"). He thought about
what might happen if they floated over the Berlin Wall to the Soviet sector.This was her inspiration for
writing this song.
https://www.youtube.com/watch?v=Fpu5a0Bl8eY&ab_channel=NENA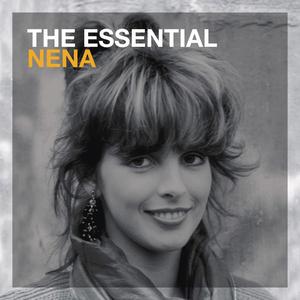 2) Born on Monday,March 24,1930 in Beech Grove,Indiana,USA (Died:November 7,1980 in Ciudad Juarez,Mexico) was an

actor.He was called "The King of Cool", whose "anti-hero" persona developed at the height of the counterculture

of the 1960s and made him a top box-office draw of the 1960s and 1970s.
He received an Academy Award nomination for his role in "The Sand Pebbles". His other popular films include

"The Cincinnati Kid","The Thomas Crown Affair","Bullitt","The Getaway", and "Papillon", as well as the all-star

ensemble films "The Magnificent Seven","The Great Escape", and "The Towering Inferno".
3) Born on Saturday,March 24,1973 in Houston,Texas,U.S.A. is an actor.He is known for playing Sheldon Cooper in the CBS sitcom "The Big Bang Theory".
4) Born on Tuesday,March 24,1987 in Bellevue,Ohio,U.S.A. is an actress and model. She's of mixed German and Cherokee Indian descent.

She grew up on her parents' dairy farm in Bellevue,Ohio.Her grandmother is a photographer.She started modeling in her mid teens and signed

up with the Ford Modeling Agency in New York when she was only fourteen years old;among the clients she modeled for are Limited Too, "Seventeen" magazine,

Dillards and Office Max.After graduating from Bellevue High in 2005,she moved to Los Angeles in order to continue her modeling career.She was the

Playmate of the Month in the June, 2007 issue of "Playboy" and graced the cover of the July,2008 Mexican edition of "Playboy." She subsequently posed for

several "Playboy" lingerie catalogs.She has acted in small roles in a few episodes of "CSI: New York." Moreover, she has appeared as herself on the reality

TV shows "The Two Coreys," "The Girls Next Door," and "Kendra."


https://celebsnudeworld.com/29145/brittany-binger-in-playboy-video-playmate-calendar-2008-2007/
Brittany Binger
5) Born on Friday,March 24,1950 in Tracy,California,U.S.A. is a model.She is best known for being Playboy magazine's Playmate of the Month for its
December 1973 issue.
https://porn7.net/search?q=christine+maddox%3F
Christine Maddox
6) Born on Wednesday,March 24,1976 in New Orleans is a former American football quarterback who played 18 seasons in the National Football League.
Considered to be one of the greatest quarterbacks of all time due to his numerous career achievements,he spent 14 seasons with the Colts and was a member of the Denver Broncos in his last four seasons.
He holds many NFL records,including passing yards (71,940),touchdown passes (539), AP MVP awards (5),

Pro Bowl appearances (14), 4,000-yard passing seasons (14),single-season passing yards (5,477 in 2013)

and single-season passing touchdowns (55 in 2013).A two-time Super Bowl winner and the most valuable


player of Super Bowl XLI,he is also the only quarterback to start the Super Bowl for two different

franchises more than once each,with different coaches at each Super Bowl start (Dungy, Caldwell, Fox, Kubiak)

and the only starting quarterback to win a Super Bowl with two different franchises.At 39 years of age,he

was the oldest quarterback to start in and win a Super Bowl, a feat matched the following year by Tom Brady.