BIRTHDAYS FOR MARCH 23
Hello people,
we have twelve (12) birthdays on this date-three singers,a model,five actresses,a model,stock broker and a political scientist.
Let's start with the singers.
1) Born Yvette Marie Stevens on Monday,March 23,1953 at Naval Station Great Lakes,Illinois,U.S.A,is a recording artist whose career has spanned five decades,
beginning in the 1970s as the lead vocalist and focal point of a very popular funk
band.
Known as the Queen of Funk,she was the first R&B artist to have a crossover hit
featuring a rapper in 1984.This crossover song in November,1984 peaked at #3 on the US BIllboard Hot 100.The song reached #4 in Canada & Australia,#2 in New Zealand and #1 in the UK & Ireland.
She has won ten Grammys and has sold an estimated 70 million records worldwide.In the course of her solo career,she has achieved three gold singles,three gold albums and one platinum album. As part of the famous funk band,she achieved four gold singles,four gold albums, and two platinum albums.She has collaborated with Ry Cooder,Robert Palmer,Ray Charles,Quincy Jones,Guru and Mary J. Blige among others. In December 2016, Billboard magazine ranked her as the 65th most successful dance artist of all time.She was ranked at number 17 in VH1's original list of the 100 Greatest Women of Rock & Roll.She has been nominated for induction into the Rock and Roll Hall of Fame twice.
https://www.youtube.com/watch?v=YW0sxgYAmLM
2) Born on Thursday,March 23,1944 in Baltimore,Maryland,USA (Died:September 15,2019 in New York City) is the lead singer of a very popular rock band
that had a song that peaked at #3 on the US Billboard Hot 100 in 1984.
https://www.youtube.com/watch?v=xuZA6qiJVfU
 3) Born on Saturday,March 23,1968 in London,is the frontman for a popular British 
rock band that had a #1 single on the UK weekly singles chart(OCC) in 2005.
https://www.youtube.com/watch?v=uAOR6ib95kQ&ab_channel=Gorillaz

 4) Born on Friday,March 23,1990 in Grand Forks,North Dakota,USA is a model Of 
half Caucasian and half African-American descent,she lived in small towns in three
different states while growing up due to the fact that her mom was in the military.
Her family eventually settled down in Hershey,Pennsylvania.USA.She was a successful 
fitness model prior to deciding to test for Playboy at Studio West in California.She
was selected to be Playboy's Playmate of the Month for June, 2015.She enjoys hiking,
snowboarding and working out on a regular basis in her spare time.
https://th.spankbang.com/ujhb/video/kaylia+cassandra

Kaylia Cassandra
 5) Born on Tuesday,March 23,1971 in Merrillville,Indiana,USA is a model and actress.
She is Playboy magazine's Playmate of the Month for December 1997 and Playmate of 
the Year for 1998.
  She taught pre-kindergarten before winning a swimwear competition and beginning 
her career as a model.As a fitness model,she was the first woman to appear 
on the cover of Men's Fitness magazine.She starred in "The Arena", a 
direct-to-video film. She is an avid motorcycle and car collector.


https://celebsnudeworld.com/4667/karen-mcdougal-nude/



Karen McDougal
 6) Born on Monday,March 23,1993 in Tokyo is an actress.She won best new actress at
the 2013 Adult Broadcasting Awards in Tokyo.
https://www.vjav.com/videos/40937/amazing-japanese-girl-mana-sakura-in-best-pov-
college-jav-video-857/?source=

 


Mana Sakura
7) Born on Thursday,March 23,1905 in San Antonio,Texas,USA (Died:May 10,1977 in
New York City) was a film and television actress who began her career as a dancer
and stage showgirl.In 1999, the American Film Institute ranked her tenth on its
list of the greatest female stars of Classic Hollywood Cinema.
Her career gradually improved in the early 1940s,and she made a major comeback
in 1945 by starring in "Mildred Pierce",for which she won the Academy Award for
Best Actress.She would go on to receive Best Actress nominations for "Possessed"
(1947) and "Sudden Fear" (1952). She continued to act in film and television
throughout the 1950s and 1960s;she achieved box office success with the highly
successful horror film "Whatever Happened To Baby Jane?" (1962), in which she
starred alongside Bette Davis, her long-time rival.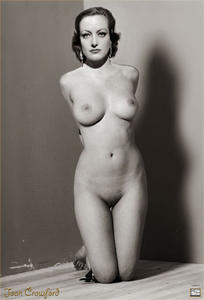 Joan Crawford
8) Born on Tuesday,March 23,1976 in Winthrop Iowa,USA is an actress known for her
roles in "Kiss Kiss Bang Bang" (2005),"Mission:Impossible III" (2006),"Gone Baby
Gone"(2007),"Made of Honor" (2008),"Eagle Eye" (2008),"Source Code" (2011) and
"True Detective's" first season (2014).
https://celebjihad.com/michelle-monaghan/michelle-monaghan-nude-scene-kiss-kiss-bang-bang
Michelle Monaghan
9) Born on Monday,March 23,1992 in Ottawa,Canada,USA is an actress.She is known
for her roles as Beatrix "Bird" Castro in the MTV teen drama series "Finding Carter" and as Amanda Pierce in the Family teen comedy series "The Latest Buzz".
10) Born on Tuesday,March 23,1948 in New York City (Died:May 30,1985 in Fountain Valley,California,U.S.A.)is a model.She was Playboy magazine's Playmate of the Month for its March 1967 issue.


https://xhamster.one/photos/gallery/vintage-pmate-fran-gerard-miss-march-1967-100e-39e-11040309
11) Born on Saturday,March 23,1963 in New Haven,Connecticut,USA is a libertarian, stock broker,financial commentator,economist and radio personality.He is CEO and chief global strategist of Euro Pacific Capital Inc., a broker-dealer based in Westport,Connecticut.
12) Born on Saturday,March 23,1940 in Charlotte,North Carolina,USA is a political 
scientist and professor at the John F. Kennedy School of Government at Harvard. 
He is renowned for his contribution in the late 1960s and early 1970s to the 
bureaucratic analysis of decision making,especially during times of crisis.
   He coined the phrase Thucydides Trap to refer to when a rising power causes fear
in an established power which escalates toward war.Thucydides wrote:"What made war
inevitable was the growth of Athenian power and the fear which this caused in 
Sparta.