BIRTHDAYS FOR MARCH 16 
Hello people,
we have nine (9) birthdays and a triva question today-two singers,four actors,
game show host,news anchor and a politician.Let's start with the triva question.
triva question) On Sunday,March 16,2014 some 95.5 of the people in Crimea approved a referendum to become part of Russia.This happened about three weeks after The USA supported a coup d'etat to overthrow the democratically elected government of the Ukraine.Obama the war criminal.
1) Born on Tuesday,March 16,1954 in San Francisco is a musician,singer,songwriter, producer and composer.

She rose to fame alongside her older sister,as a guitarist and backing vocalist for a very popular Seattle based

rock band,which she joined in 1974.The band has had two #1 singles on the US Billboard Hot 100.One of the two songs ranked as #2 for the entire year of 1987 on the US Billboard Magazine.
https://www.youtube.com/watch?v=1Cw1ng75KP0
2) Born on Sunday,March 16,1975 in Providence,Rhode Island,U.S.A. is an R&B and soul singer-songwriter.

She rose to fame in 2001,with the release of her debut single,which peaked at number two on the US Billboard

Hot 100 and topped the US Mainstream Top 40 chart,along with charting across several countries and being
included in her debut album.The song earned her two Grammy Awards nominations.In 2003,she released her second album,

which was nominated for a Grammy Award and resulted in a single that featured Sean Paul. Written and produced by

Ivan Matias,the song was a major success worldwide in 2003,topping the European Hot 100 Singles and the UK Singles

Chart for four consecutive weeks.


https://www.youtube.com/watch?v=LMOKlXfXn50
3) Born on Tuesday,March 16,1926 in Newark,New Jersey,USA (Died:August 20,2017 in Las Vegas,Nevada,USA),

was a comedian,actor,singer,humanitarian,film director,film producer and screenwriter.He was known for his

slapstick humor in film,television,stage and radio and was nicknamed the "King of Comedy".He was one-half
of the hit popular comedy duo with singer Dean Martin from 1946 to 1956.
https://www.youtube.com/watch?v=RfVeOpw-NPY
4) Born on Tuesday,March 16,1971 in El Paso,Texas,USA is an American actor and voice actor known for his roles as Hoban "Wash" Washburne in the space western television series "Firefly" and movie "Serenity", Alpha in the science fiction TV series "Dollhouse", Tucker McGee in "Tucker & Dale vs. Evil", Steve the Pirate in "DodgeBall:A True Underdog Story",and Wat in "A Knight's Tale". He also co-starred on the ABC sitcom "Suburgatory".He had a supporting role in the film "42: as baseball manager Ben Chapman and voiced roles in every Walt Disney Animation Studios film to date starting with "Wreck-It Ralph". He has also featured in the web series "Con Man" and the films "Maze Runner:The Scorch Trials" and "Rogue One:A Star Wars Story".
5) Born on Wednesday,March 16,1949 in London,Ontario,Canada is a Canadian actor and singer. He is known for playing Jesus in "Godspell",Anthony Hope in "Sweeney Todd:The Demon Barber of Fleet Street",John Wilkes Booth in "Assassins",Jack Bristow in the television series "Alias", Max in "Lend Me A Tenor",Irish businessman Thomas Andrews in James Cameron's "Titanic" and Ken Taylor,Canadian Ambassador to Iran, in "Argo".He was a series regular on "Legends Of Tomorrow", as Dr. Martin Stein, having previously played the same role in a recurring capacity on "The Flash" as well as the web series "Vixen".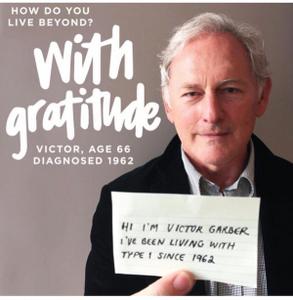 6) Also born on Wedbesday,March 16,1949 in New York City is an actor,voice actor,and police officer known for his co-starring lead role in the police drama television series :CHiPs", which ran from 1977 to 1983.
7) Born on Sunday,March 16,1941 in Ashland,Kentucky,USA is a game show host,talk show host and musician.He has had long-running tenures hosting several different game shows.He was the original host of "Wheel Of Fortune" (1975-the original incarnation of "Love Connection" (1983-94),"Scrabble" (1984-90 and during a brief revival in 1993),"Greed" on Fox from 1999 to 2000 and "Lingo" on GSN from 2002-07 07.
8) Born on Sunday,March 16,1958 in Mexico City is a a Mexican-born American journalist and author.Regarded as the best-known Spanish-language news anchor in the United States of America,he has been referred to as "The Walter Cronkite of Latin America".Currently based in Miami,Florida,he anchors the Univision news television program Noticiero Univision,the Univision Sunday-morning political news program Al Punto and the Fusion TV English-language program America with Jorge Ramos.
9) Born on March 16,1751 in Belle Grove,Port Conway (Died:June 28, 1836 in Montpelier,Montpelier Station,Virginia,USA) was an American statesman and Founding Father who served as the fourth President of the United States.