BIRTHDAYS FOR MARCH 09
Hello people,
we have fifteen (15) birthdays and an historical event on this date:two singers,an explorer,four actresses,two
rappers,
a model,a businessman,a cosmonaut, a chess grandmaster,a martyr,a politician and an historical event.
Let's start with the historical event.
historical event)The Bombing Of Tokyo:On the night of Friday,March 9-10 in 1945 central Tokyo was destroyed,leaving an estimated 100,000 civilians dead and over one million homeless due to the US bombings known as "The Operation Meetinghouse" firebombing of Tokyo on that night.This event was the single deadliest air raid of World War II,greater than Dresden,Hamburg,Hiroshima or as single events.Some post-war analysts have called the raid a war crime due to the targeting of civilian infrastructure and the ensuing mass loss of civilian life.Historians also claim the bombings of Hiroshima and Nagasaki were unnecessary because as a result of the bombing of Tokyo Japan was already on it's last leg.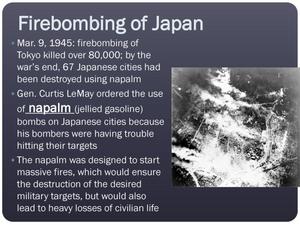 1) Born on Thursday,March 9,1933 in Kenner,Louisiana,USA (Died:May 3,2021 in New Rochelle,New York,U.S.A.) WAs an R&B vocalist,who in

1959 had a #1 single on US Billboard Hot 100.On Billboard Magazine's Top R&B Singles For 1952:Best Selling Retail Rhythm & Blues

Records Charts,he had the #1 song for the entire year.


https://www.youtube.com/watch?v=MvPU-cvaKCM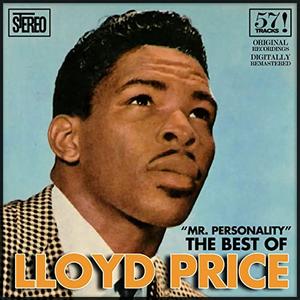 2) Born Shad Gregory Moss on Monday,March 9,1987 in Columbus,Ohio,USA is a singer,rapper,actor and television host.He released his first album,"Beware Of Dog",in 2000,which was followed by Doggy Bag in 2001.In 2003,he released his third album "Unleashed". As of September 27,2015,he has signed a management deal to Bad Boy Records.
He made his first movie appearance in "All About the Benjamins", in 2002 as a
cameo.In the same year,he made his debut as the lead role in "Like Mike".He later
began to undertake lead roles in movies,such as "Johnson Family Vacation" in 2004 and "Roll Bounce" in 2005.He also played a supporting role in the film "The Fast and the Furious:Tokyo Drift" in 2006.He also appeared in five episodes of the television series "Entourage", and starred as Brody Nelson in "CSI:Cyber" until the show's cancelation in 2016.
https://www.youtube.com/watch?v=b-EqP0BLy1Q
3) Born on Thursday,March 9,1454 in Florence,Italy (Died:February 22,1512 in Seville,Crown of Castile)was a Legendary letter-writing Italian explorer who proved Brazil and the West Indies were not in eastern Asia.The continents where the USA and Argentina are situated are named after the feminine Latin form of his name.
4) Born on Sunday,March 9,1986 in Tampa,Florida,USA is an actress,producer, director and singer.She began her career as Susan "Daisy" Lemay on the CBS series "Guiding
Light" for which she won a Young Artist Award for Best Young Actress and was nominated for two other Young Artist Awards and a Soap Opera Digest Award.
Her film roles include Kate Spencer in "John Tucker Must Die" (2006),Amber Von
Tussle in "Hairspray" (2007),Donna Keppel in "Prom Night" (2008),Emma Gainsborough
in "The Vicious Kind" (2009) and Chloe Beale in the musical comedies "Pitch Perfect" (2012),"Pitch Perfect 2" (2015), and "Pitch Perfect 3" (2017).
5) Born on Sunday,March 9,1986 in San Antonio,Texas,USA is an actress and model.
She was raised in Houston,Texas.She worked as a commercial model from ages
fourteen to seventeen.She graduated from Cy-Fair High School in Cypress,Texas in
2004 and made the transition to nude modeling at age eighteen.After initially
establishing herself in the adult entertainment industry as a web-cam model,she
became a contract girl with Michael Ninn's company Ninn Worx in February,2007.She
was the Pet of the Month in the August,2007 issue of Penthouse.She parted ways with Ninn in March,2008 and launched her own official website in May of that same year.Moreover,she founded the group Pajamaband along with her friend and fellow adult video starlet Jayme Langford.
She appeared as "Lori Lolly" in the 2017 movie "Adrenochrome".
https://www.xvideos.com/video36243563/twistys_-_jana_jordan_starring_at_jammin_jana
Jana Jordan
6) Born on Saturday,March 9,1996 in Lake Of The Ozarks,Missouri,USA is an actress
and model.She grew up in rural Missouri and first started dancing when she was about five or six years old.Moreover,she studied dance in New York City before eventually relocating to Los Angeles.She posed for her first nude shoot for Playboy Plus in January,2016 and she became the Penthouse Pet for March 2016.She appeared in the 2018 movie "Fantasy Flirt".She enjoys cooking,baking,hiking, yoga, working out and going to the beach in her spare time.
https://www.xvideos.com/video17675727/come-to-bed-kalyn-declue_1_
Kalyn DeClue
7) Born on Friday,March 9,1990 in Liverpool,England,UK is an actress and model.She appeared in the 2018 movie "The Spirit of Haddonfield".She has also appeared on the cover of "Zoo" magazine.
https://www.xerotica.com/video/this-blonde-girl-is-big-attraction-2165.html
Hannah Owens

8) Also born Shad on Friday,March 9,1990 but in Compton,California,U.S.A. is a rapper and actor.In 2014 he was the feature artist
on a song that peaked at #6 on the US Billboard Hot 100.


https://www.youtube.com/watch?v=MqyCoAgiGnI
9) Born on Sunday,March 9,1980 in St. Louis,Missouri,USA is a rapper,record producer and actor.In 2003 AND 2004 he had two songs that peaked
at #2 on the US Billboard Hot 100.
https://www.youtube.com/watch?v=iO476kD-k0g&ab_channel=ChingyVEVO




10) Born on Tuesday,March 9,1993 in Los Angeles is a model.She grew up in the Los Angeles suburb of Newbury Park.She was the Penthouse Pet of the Month for November,2020.She was introduced to Playboy by photographer Tina Louise and posed for her first nude shoot for Playboy Plus in January,2021.


https://vrpornjack.com/kanzie-anne/
Kenzie Anne
11) Born on Tuesday,March 9,1954 in Porto Velho,Rondonia,Brazil is a Brazilian-born businessman who also has French and Lebanese nationality.He formerly served as the CEO of Michelin North America,chairman and CEO of Renault,chairman of AvtoVAZ,chairman and CEO of Nissan and chairman of Mitsubishi Motors.
In 2002 "Fortune Magazine" awarded him Asia Businessman of the Year.In 2003
"Fortune" identified him as one of the 10 most powerful people in business outside the U.S. and its Asian edition voted him Man of the Year.
He was arrested at Haneda Airport in Tokyo on November 19,2018,on allegations of under-reporting his earnings and misuse of company assets.
With help from an American private-security contractor,he fled from Japan to
Lebanon on December 30,2019,breaking his bail conditions.On January 2,2020,Interpol issued a red notice to Lebanon seeking Ghosn's arrest.
12) Born on Friday,March 9,1934 in Klushino,Russia (Died:March 27,1968 in Klushino,Russia) was a Soviet pilot and cosmonaut.He became the first human to journey into outer space when his Vostok spacecraft completed one orbit of the Earth on April 12,1961.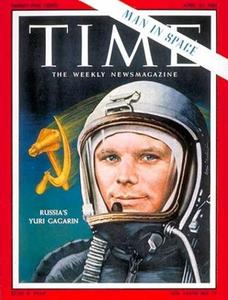 13) Born on Tuesday,March 9,1943 in Chicago (Died:January 17, 2008 in Reykjavik,
Iceland) was an American chess grandmaster and the eleventh World Chess Champion.
Many consider him to be the greatest chess player of all time.
He won the World Chess Championship in 1972,defeating Boris Spassky of the USSR,in a match held in Reykjavik,Iceland.Publicized as a Cold War confrontation between the US and USSR,it attracted more worldwide interest than any chess championship before or since.
14) Born on Tuesday,March 9,1954 in Newtownabbey,UK (Died:May 5,1981 in Maze, County Down,Northern Ireland) was a martyr.He was a member of the Provisional Irish Republican Army who died on hunger strike while imprisoned at HM Prison Maze in Northern Ireland after being sentenced for firearms possession.
Bobby Sands
15) Born on Sunday,March 9,1890 in Sovetsk,Russia (Died:November 8,1986 in Moscow)
was a Soviet politician and diplomat,an Old Bolshevik and a leading figure in the
Soviet government from the 1920s,when he rose to power as a protege of Joseph
Stalin.
He served as Chairman of the Council of People's Commissars (Premier) from 1930 to 1941 and as Minister of Foreign Affairs from 1939 to 1949 and from 1953 to 1956.He served as First Deputy Premier from 1942 to 1957,when he was dismissed from the Presidium of the Central Committee by Nikita Khrushchev.He was removed from all positions in 1961 after several years of obscurity.