BIRTHDAYS FOR MARCH 4
Hello people,


  we have six (6) birthdays and an event today.Four singers and two politicians.
Let's start with the event.
Event)March 4:On March 4,2018,Sergei Skripal a former Russian military officer and
double agent for the UK's intelligence services and his daughter Yulia Skripal were allegedly poisoned in Salisbury,England,with a Novichok nerve agent,according to official UK sources and the Organisation for the Prohibition of Chemical Weapons (OPCW).No evidence by the UK government has ever been provided that there was Russian government involvement and the Skripals have not been seen since this date.
Sergei and Yulia Skripal
1) Born on Monday,March 4,1968 in Hounslow,United Kingdom is an actress,singer, model and former child star.She was lead singer of the band "Eighth Wonder" from 1983 to 1989.She was also married to Liam Gallagher from 1997-2000.
https://www.youtube.com/watch?v=J-PYqUHfTMA
https://www.pornhub.com/view_video.php?viewkey=ph5c8d5fcb9fac7
Patsy Kensit
2) Born on Tuesday,March 4,1986 in Memphis,Tennessee,USA is a singer,songwriter and television personality.In 2013 and 2016 she released two albums.Both albums peaked at #2 on the US Billboard 200.
https://www.youtube.com/watch?v=X5y9Q5CmWYg
K. Michelle
3) Born on Thursday,March 4,1948 in Cardiff,Wales,U.K. is a singer and songwriter.He was the UK's biggest-selling singles artist of the 1980s.His recording and performing career began in the late 1960s,although it was not until 1980 that his commercial success began.He had four #1 singles in the UK during the 1980s.
https://www.youtube.com/watch?v=CgoDYK3IlGg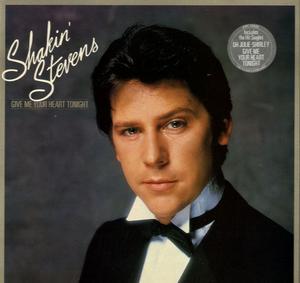 4) Born on Friday,March 4,1932 in Johannesburg,South Africa (Died:November 9,2008
in Castel Volturno,Italy)is a singer,songwriter,actress,United Nations goodwill
ambassador and civil rights activist.Associated with musical genres including
Afropop,jazz and world music,she was an advocate against apartheid and
white-minority government in South Africa.She was married to Hugh Masekela.
In 1967 she had a song that peaked at #12 on the US Billboard Hot 100.
https://www.youtube.com/watch?v=lNeP3hrm__k
5) Born on Saturday,March 4,1950 in Haskell,Texas,USA is a politician who was the
14th United States Secretary of Energy from 2017-2019,serving in the Cabinet of
Donald Trump.Prior to his cabinet position,he served as the 47th Governor of Texas
from December 2000 to January 2015.A Republican,he was elected Lieutenant Governor
of Texas in 1998 and assumed the governorship in December 2000 when then-Governor
George W. Bush resigned to become President of the United States.He was the
longest-serving Governor in Texas history.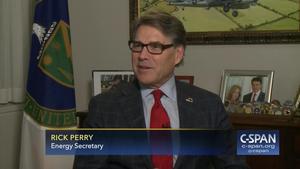 6) Born on Thursday,March 4,1954 in Le Mans,France is a retired French politician
who served as Prime Minister of France from 2007 to 2012 under President Nicolas
Sarkozy.He was the nominee of the Republicans,the country's largest center-right
political party,for the 2017 presidential election.