BIRTHDAYS FOR MARCH 02
Hello people,


  we have twelve (12) birthdays today.Five singers-2 dead and 3 
are alive,two actresses,two actors and three politicians.
  Let's start with the singers.
1) Born on Thursday,March 2,1950 in New Haven,Connecticut,USA
(Died:February 4,1983 in Downey,California,USA) was a drummer and singer,and part
of a duo with her brother Richard.She was critically acclaimed for her contralto
vocals and her drumming was praised by contemporary musicians and peers.The duo
had three (3) #1 singles on the US Billboard Hot 100.One of the #1s spent 4 weeks
at #1.Another one of the #1s was a cover version of a song originally recorded by
the Motown group the Marvelettes that also went to #1 on the US Billboard Hot
100-first Motown song to reach #1 on the US Billboard Hot 100.
https://www.youtube.com/watch?v=iFx-5PGLgb4
2) Born on Monday,March 2,1942 in New York City (Died:October 27,2013 in
Southampton,New York,USA)was a musician,singer,and songwriter.He was the lead
guitarist,singer and principal songwriter for the rock band the Velvet Underground,with a solo career that spanned five decades.
But she never lost her head
Even when she was giving head
https://www.youtube.com/watch?v=oG6fayQBm9w
3) Born on Friday,March 2,1962 in Perth Amboy,New Jersey,USA is a
singer-songwriter,record producer,philanthropist and actor.He is best known as the
founder and frontman of a rock band that bear his name,that was formed in 1983.The
group had five (5) #1 singles on the US Billboard Hot 100 and six (6) #1 albums on
the US Billboard 200.One of the albums spent 8 week at #1 and was the album the
Billboard ranked at the end of the year as the #1 album for the entire year of 1987.
https://www.youtube.com/watch?v=KrZHPOeOxQQ
4) Born on Wednesday,March 2,1977 in Whitestone,Devon,United Kingdom is a singer,
songwriter,musician,record producer and philanthropist.He is best known as the lead singer and co-founder of a very popular British rock band.This group had seven #1 albums in the UK.Our birthday boy was married to Gwyneth Paltrow from 2003-2016.
https://www.youtube.com/watch?v=0k_1kvDh2UA
5) Born on Wednesday,March 2,1971 in Hempstead,New York,USA is a singer,rapper,
record producer and actor. He is known as a member of the East Coast hip hop
collective Wu-Tang Clan.In 1995 he was part of a duet that recorded a song that
peaked at #3 on the US Billboard Hot 100.
https://www.youtube.com/watch?v=siXunj15hKc
6) Also born on Tuesday,March 2,1971 but in Glendale,California,USA is an actress
and model.She was raised by foster parents in South Pasadena,California.She has one older sister and one younger sister.She attended elementary school,junior high
school and high school in South Pasadena.She played volleyball in junior college
in Glendale.She was already working as a model when she was chosen to be the
Playmate of the Month in the November,1994 issue of "Playboy." She has appeared in
several "Playboy" videos and special edition publications.Her sole foray into film
acting was as Denise in "Blue Crush." She met her future husband on Sunset Boulevard.She's married and has a son.She now lives on the island of Oahu in Hawaii and works at a local hospital.
https://celebsnudeworld.com/30273/donna-perry-in-playboy-video-playmate-calendar-1997-1996/
Donna Perry
 7) Born on Friday,March 2,1984 in Mojave Desert,California,USA is an actress and 
model.She appeared in the 2004 movie "Inside Myself".She was the Penthouse Pet Of 
The Month for November 2003.
Who turns 36 years old today?
https://www.xvideos.com/video382058/anais_alexander_exposed

Anais Alexander

 8) Born on Saturday,March 2,1968 in Chester,United Kingdom is an English actor.He 
is the sixth and current actor to play James Bond.
https://www.youtube.com/watch?v=GB_S2qFh5lU

9) Born on Friday,March 2,1917 in Santiago de Cuba,Cuba (Died:December 2,1986 in
Del Mar,California,USA) was a Cuban-born American actor,musician and television
producer.He is best remembered for his role as Ricky Ricardo on the American
television series sitcom "I Love Lucy".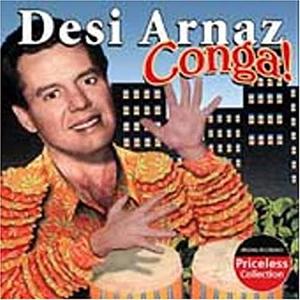 10) Born on Tuesday,March 2,1937 in Oujda,Morocco is an Algerian politician who
served as President of Algeria for 20 years,from 1999 to his resignation in 2019.
11) Born on Monday,March 2,1931 in Privolnoye,Krasnogvardeysky District,Stavropol
Krai,Russia is a Russian and former Soviet politician.He was the eighth and last
leader of the Soviet Union,having been General Secretary of the Communist Party of
the Soviet Union from 1985 until 1991.
12) Born on Monday,March 2,1959 in Cedar Rapids,Iowa,USA is a politician who was
the U.S.Representative for Pennsylvania's 10th congressional district from 2007 to
2011.He is a member of the Democratic Party.
He is also an associate professor of political science at Penn State Worthington
Scranton,where he has taught since 1992.
In 2011,he was appointed as director of homeland security and policy strategy
for BAE Systems.