BIRTHDAYS FOR MARCH 1
Hello people,


  we have twelve (12) birthdays today.Three singers,a big-bandleader,a composer,
a journalist,three actresses and three actors.
   Let's start with the singers.


1) Born on Tuesday,March 1,1994 in London,Ontatio,Canada is a singer who has had
five #1 singles on the US Billboard Hot 100.One of those five songs spent 16 weeks
at #1.Only one song in the 80 year history of Billboard's primary single charts has spent more time at #1.
https://www.youtube.com/watch?v=oyEuk8j8imI
 2) Born on Sunday,March 1,1987 in San Fernando Valley,California,USA is a singer,
songwriter,actress and rapper.She has had three #1 singles on the US Billboard Hot
100 with one spending 9 weeks at #1.In late 2012 she released a song with the lyrics
"You're gonna die young".The song peaked at #2 on the US Billboard Hot 100 and might
have went to #1 but in December of 2012 the Sandy Hook Elementary School shootings
occurred where 20 children between 6 and 7 year old were murdered,then suddenly the
song was removed from many play lists on many radio stations and tumbled off the 
charts.
https://www.youtube.com/watch?v=iP6XpLQM2Cs
3) Born on Tuesday,March 1,1927 in New York City is a singer,songwriter,actor and social activist.One of the most successful Jamaican-American pop stars in history,he was dubbed the "King of Calypso".In 1956 he had an album that spent 31 weeks at #1 on the US Billboard Album chart.Since 1955 only "Thriller" by "Michael Jackson" and the "West Side Story Soundtrack" have spent more time at #1.
https://www.youtube.com/watch?v=PMigXnXMhQ4
4) Born on Tuesday,March 1,1904 in Clarinda,Iowa,USA (Died:December 15,1944 in a
plane missing over the English Channel)was a big-band trombonist,arranger,composer
and bandleader in the swing era.He has had seven (7) #1 singles on the US "Best
Selling Popular Retail Records charts (precursor and primary singles chart prior to the Hot 100) between 1941 and 1943 with one spending 10 weeks at #1 and another spent 9 weeks at #1 and was the #1 song for the entire year of 1941.Further,the same song was #1 on December 7,1941.
https://www.youtube.com/watch?v=bGBwmLRNLJ4
5) Born on Thursday,March 1,1810 in Zelazowa Wola,Poland (Died:October 17,1849 in
Paris)was a Polish composer and virtuoso pianist of the Romantic era who wrote
primarily for solo piano.He has maintained worldwide renown as a leading musician of his era,one whose "poetic genius was based on a professional technique that was
without equal in his generation."
https://www.youtube.com/watch?v=fRBVAVGdo9E
6) Born on Tuesday,March 1,1966 in Baton Rouge,Louisiana,USA is a journalist and
author.He is an award winning news anchor for CNN based in New York City and hosts
"CNN Tonight".
7) Born on Monday,March 1,1993 in Sapporo,Japan is an actress and model.She
appears in 2018 movie "Perfect" and "The Weeknd" 2019 music video "Blinding Lights".She was the Playboy Playmate of the Month for March 2019.
https://www.xvideos.com/video51547937/playboy_miki_hamano
Miki Hamano
8) Born on Wednesday,March 1,1989 in Tokyo,Japan is an actress and model.She is also known as Izumi Saki,Remi Ishiguro,Iori Miduki or as Aya Takahashi.This model has brown eyes,brown hair,157 cm,natural boobs and 33D-23-33 as measurements.She made her debut into the world of the adult movies in 2008 and she played in Asian,
hardcore,blowjobs and groupsex scenes.She is famous for movies like "Love Me" and
"Love Spell", both from 2015 and both produced by JAV 1 Models.With her appetizing
curves and sweet smile,this model has a lot of admirers.
https://www.pornhub.com/view_video.php?viewkey=ph55851db99ce70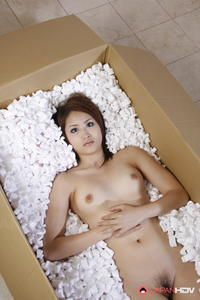 Iori Mizuki
 9) Born on Tuesday,March 1,1988 in Dallas,Texas,USA is an actress and model.She 
appears in the 2010 movie Life Is Not a Musical:The Musical .
https://www.xnxx.com/video-kr925d8/katie_rivers 

Katie Rivers
10) Born on Monday,March 1,1954 in Duncan,Oklahoma,USA is an actor and filmmaker.He
first came to prominence playing young Opie Taylor in the sitcom "The Andy Griffith
Show" for eight years and later playing teenager Richie Cunningham in the sitcom 
"Happy Days" for seven years.
11) Born on Saturday,March 1,1947 in Kirkland Lake,Ontario,Canada
(Died:December 13,2016 in Burbank,California,USA)was an actor,songwriter,comedian,
game and talk show host.He was best known for playing Dr. Jason Seaver on the 1980s sitcom "Growing Pains".
12) Born on Friday,March 1,1935 in Chicago (Died:February 8,2020 in
Malibu,California,USA) was a film and television actor,singer and stuntman.He was
best known for his role in the 1965-69 television series "The Wild Wild West",
playing the sophisticated Secret Service agent James T. West.