BIRTHDAYS FOR FEBRUARY 24
Hello people,
we have fourteen (14) birthdays on this date.An entrepreneur,a boxer, four
actors,a rapper,a singer,a journalist,a US football player,an actress,two models
and a
tennis player.
Let's start with the entrepreneur.
1) Born on Thursday,February 24,1955 in San Francisco (Died:October 5,2011 in
Palo Alto,California, U.S.A.)was an entrepreneur,business magnate,inventor and
industrial designer.He was the chairman,chief executive officer and a co-founder of Apple Inc.,CEO and majority shareholder of Pixar,a member of The Walt Disney Company's board of directors following its acquisition of Pixar and the founder, chairman and CEO of NeXT.He and Apple co-founder Steve Wozniak are widely recognized as pioneers of the microcomputer revolution of the 1970s and 1980s.
2) Born on Thursday,February 24,1977 in Grand Rapids,Michigan USA is a professional boxing promoter and former professional boxer.He competed from 1996 to 2007 and 2009 to 2015 and made a one-fight comeback in 2017.
During his career,he held multiple world titles in five weight classes and the
lineal championship in four weight classes (twice at welterweight) and retired with an undefeated record of 50???0, surpassing Rocky Marciano's record of 49???0.As an amateur,he won a bronze medal in the featherweight division at the 1996 Olympics,three U.S. Golden Gloves championships (at light flyweight,flyweight and
featherweight) and the U.S. national championship at featherweight.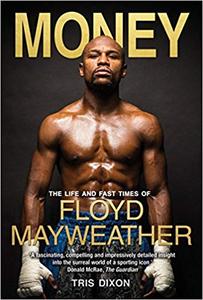 3) Born on Monday,February 24,1947 in East Los Angeles is an actor and director. He is known for his roles as William Adama in the re-imagined "Battlestar Galactica",Lieutenant Martin "Marty" Castillo in "Miami Vice",teacher Jaime Escalante in "Stand And Deliver".
4) Born on Thursday,February 24,1966 in Chicago is an actor and producer.He is
best known for his role in the epic romantic disaster film "Titanic" (1997),as well as roles in the science fiction comedies "Back To The Future" (1985).
5) Born on Thursday,February 24,1921 in New York City (Died:January 26,2016 in
Woodland Park,New Jersey,U.S.A.) was an actor who was known for a number of roles,
such as his portrayals of Salvatore Tessio in "The Godfather" and Phil Fish in
"Barney Miller".
6) Born on Friday,February 24,1928 in New York City (Died:October 18, 1975 in New
York City) was an actor and screenwriter.During his career he acted with some of Hollywood's biggest screen stars,including Steve McQueen in "The Getaway", Charles Bronson in "Mr. Majestyk",John Wayne in "McQ",Richard Harris in "The Deadly Trackers",Michael Caine and Mickey Rooney in "Pulp" and Marlon Brando and Al Pacino in "The Godfather".
7) Born on Thursday,February 24,1994 in Chicago is a rapper,record producer and
songwriter.In 2013 he recorded an album that peaked at #4 on the Canadian Billboard album charts.In 2015 he released an album that peaked at #12 on the US Billboard 200.
https://www.youtube.com/watch?v=anRkutaPS9w
8) Born on Friday,February 24,1950 in Wilmington,Delaware,USA is a singer, musician and songwriter.In 1993 he recorded a song that peaked at #2 on the US Billboard Magazine's Mainstream Rock chart and the same song peaked at #15 on the singles chart in New Zealand.
https://www.youtube.com/watch?v=QOCDoKsXjP0
9) Born on Friday,February 24,1956 in Omaha,Nebraska,USA is a journalist and
newscaster who has been an anchor at ABC News,CBS News,Fox News and CNN.She
currently produces and hosts the true crime documentary series "On The Case With
Paula Zahn" on the "Investigation Discovery Channel".
10) Born on Saturday,February 24,1990 in Lisbon,Ohio,USA is a football defensive
end for the Denver Broncos of the National Football League.He played college
football at the University of Cincinnati.He was selected 36th overall by the
Broncos in the 2012 NFL Draft.
The 2015 season was the best of his career.After serving a four-game suspension for a PED violation,he returned to establish himself as one of the best run stuffers in the game,which eventually led to him being named AFC Defensive Player of the Week after the Broncos defense completely neutralized the undefeated Green Bay Packers offense in Week 8.
On January 15,2016,he signed a four-year extension with the Broncos worth
$36.7 million.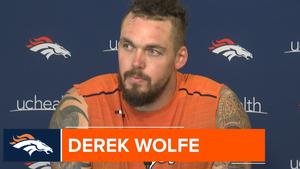 11) Born on Saturday,February 24,1962 in Ft. Lauderdale,Florida,USA is an actress.She appeared in "Predator 2" (1990),"Savage Beach" (1989) and "The Banker" (1989).She was the Playboy Playmate for April 1986.She was previously married to
Murrill Maglio.
https://www.xvideos.com/video351281/terri_weigel_humped
Teresa "Teri" Susan Weigel
12) Born on Tuesday,February 24,1948 in San Diego,California,USA is a model of
Italian descent.She was Playboy magazine's Playmate of the Month for its
May 1970 issue.
https://pbplaymates.com/profile/jennifer-liano/
Jennifer Liano
13) Also born on Tuesday,February 24,1948 but in Philadelphia,Pennsylvania,USA is
a model.She was Playboy magazine's Playmate of the Month for its
February 1969 issue.
https://www.babepedia.com/babe/Lorrie_Menconi
Lorrie Menconi
14) Born on Tuesday,February 24,1981 in Adelaide,Australia is an Australian
professional tennis player and former world no. 1.He is the last Australian male to win the Men's Singles Grand Slam title.In November 2001 He became the youngest male ever to be ranked number 1 in the world in singles at the age of 20 years,8 months and 26 days.He won the 2001 US Open and 2002 Wimbledon men's singles titles,the 2000 US Open men's doubles title,back-to-back Tennis Masters Cup titles in 2001 and 2002 and the Davis Cup with Australia in 1999 and 2003.He reached the final of the 2004 US Open,where he was defeated by Roger Federer in straight sets.Between 1997 and 2016,he contested twenty consecutive Australian Open men's singles tournaments,reaching the 2005 final where he was defeated by Marat Safin in four sets.