BIRTHDAYS FOR FEBRUARY 23
Hello people,
we have twelve (12) birthdays on this date.Five actresses,an actor,a civil rights
activist,a guitarist,royalty,a singer,a judge and a website host.
Let's start with the actresses.
1) Born on Wednesday,February 23,1994 in Conyers,Georgia,USA is an actress and model.She rose to prominence at age seven for her performance as Lucy Dawson in the drama film "I Am Sam",for which she was nominated for a Screen Actors Guild Award at age eight,making her the youngest nominee in SAG history.Thereafter,she received additional recognition for appearances in the films "Uptown Girls" (2003), "The Cat In The Hat" (2003),"Man On Fire" (2004),"War Of The Worlds (2005),"Dreamer" (2005) and "Charlotte's Web" (2006).
2) Born on Monday,February 23,1970 in Montreal is a French Canadian actress.She also holds French citizenship,which she obtained in December 2012.
For her role in Denis Villeneuve's "Maelstrom" (2001),she received the award for Best Performance by an Actress in a Leading Role at the 21st Genie Awards.
She won the award for Best Actress at the 2003 Cannes Film Festival for her performance in "The Barbarian Invasions".She was cast by prominent Hollywood director Steven Spielberg for his film "Munich" which was released in December 2005.She also made a major appearance as a speech therapist in Julian Schnabel's 2007 film adaptation of Jean-Dominique Bauby's memoir "The Diving Bell And The Butterfly".
In November 2012 she was selected as a member of the main competition jury at the 2012 International Film Festival of Marrakech.
https://celebsnudeworld.com/52034/marie-josee-croze-in-mirage-series-2020/#close
Marie-Josee Croze

3) Born on Wednesday,February 23,1983 in London is an English-American actress. She is the recipient of many awards,including a

Golden Globe Award and a Screen Actors Guild Award and has been nominated for two British Academy Film Awards.

She took on leading roles in the comedy-drama "Sunshine Cleaning" (2008),the period film "The Young Victoria" (2009).

https://celebjihad.com/emily-blunt/emily-blunt-nude-sex-scenes-compilation-video



Emily Blunt

4) Also born on Wednesday,February 23,1983 but on Shirley,New York,USA is an actress and model.Her mother died when she was ten-years-old;she was raised by her aunt and her grandmother in Shirley,New York.She tried out for "Playboy" scouts for the 50th Anniversary Playmate Hunt.After making her debut in a pictorial in the December,2003 issue of "Playboy",she was chosen to be the Playmate of the Month for the April,2005 issue of the famous men's magazine.She has appeared on the "Playboy" YouTube channel,debunking various popular sex myths.Moreover,she appeared on CNBC's On the Money (2005) on October 3,2006, discussing her stock picks.She has also been featured in several "Playboy" videos and has popped up on episodes of the reality TV series,"The Girls Next Door" (2005). She inspired childhood friend,"Monica Leigh",to become the Playmate of the Month for March,2006;the two have known each other since they were twelve-years-old.She studied psychology at Long Island University and graduated with a Bachelor's Degree in 2006.She still lives in her hometown of Shirley, New York.


https://www.xvideos.com/video20872711/playmate_courtney_rachel_culkin_bts_2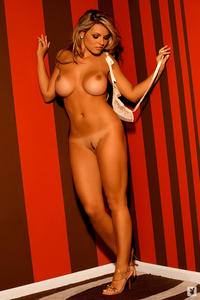 Courtney Rachel Culkin
5) Born on Friday,February 23,1962 in Augusta,Georgia,USA is an actress and model. She grew up in the small town of Conyers,Georgia.She was her high school prom
queen.She was working as an aerobics and exercise instructor at a health club in Atlanta,Georgia when she became the Playmate of the Month in the February,1983 issue of "Playboy." She went on to appear in a few "Playboy" videos and posed for several "Playboy" special edition publications.Moreover,she not only made guest appearances on episodes of the TV shows "T.J. Hooker" and "Simon & Simon," but also performed stunts for the amusing comedy feature "She's Out of Control."

https://www.babepedia.com/babe/Melinda_Mays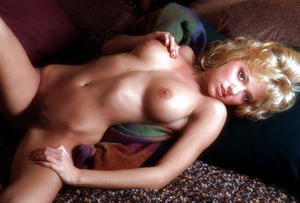 Melinda Mays
6) Born on Friday,February 23,1940 in New York City (Died:August 16,2019 in Los Angeles) is an actor.He is the son of a famous actor,younger brother of a very famous actress,and father of another famous actress.He is an icon of the counterculture of the 1960s.He starred in the movie "Easy Rider" (1969).
"Don't Bogart That Joint,My Friend"
7) Born on Saturday,February 23,1868 in Great Barrington,Massachusetts,USA (Died:August 27,1963 in Accra,Ghana) was a sociologist,

historian,civil rights activist,Pan-Africanist,author,writer and editor.
He was a prolific author.His collection of essays,"The Souls of Black Folk", was a seminal work in African-American literature;and his 1935 magnum opus "Black Reconstruction in America" challenged the prevailing orthodoxy that blacks were responsible for the failures of the Reconstruction Era.Borrowing a phrase from Frederick Douglass,he popularized the use of the term color line to represent
the injustice of the separate but equal doctrine prevalent in American social and political life.He opens "The Souls of Black Folk" with the central thesis of much of his life's work:"The problem of the twentieth century is the problem of the color-line."
A day after his death,at the March on Washington,speaker Roy Wilkins asked the hundreds of thousands of marchers to honor him with a moment of silence.The Civil Rights Act of 1964,embodying many of the reforms he had campaigned for his entire life,was enacted
almost a year after his death.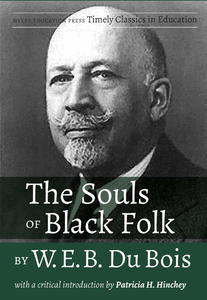 8) Born on Saturday,February 23,1952 in Winchester,Massachusetts,USA is a musician
who is best known for serving as the rhythm guitarist for the hard rock band that
had a #1 single of the US Billboard Hot 100 in 1998.
https://www.youtube.com/watch?v=JkK8g6FMEXE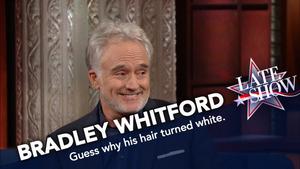 9) Born on Tuesday,February 23,1960 in Tokyo is the Emperor of Japan.He acceded to
the Chrysanthemum Throne on 1 May 2019,beginning the Reiwa era,following the
abdication of his father.He is the 126th monarch according to Japan's traditional
order of succession.
10) Born on Sunday,February 23,1986 in Mazomanie,Wisconsin,USA is a singer,
songwriter,record producer and model.In 2010,she co-wrote Eminem and Rihanna's hit
single "Love the Way You Lie", alongside Eminem and British record producer Alex da Kid.
Her second album,was released in July of 2013 and it peaked at #8 on the US
Billboard 200.
https://www.youtube.com/watch?v=NVVrT_wNw_Y
11) Born on Thursday,February 23,1967 in Chandigarh,India is a United States
Circuit Judge of the United States Court of Appeals for the District of Columbia
Circuit.The United States Senate confirmed him by a vote of 97-0 on May 23,2013.He took the oath on the Hindu holy book Bhagavad Gita and became the first federal appellate judge of South Asian descent.
12) This one may be difficult.Born on Monday,February 23,1953 in New York City is a website host.

He lived in the USA until 2004.Since 2010 he has resided in Thailand.
In 2007 he established a website that primarily focuses on music charts from the US,UK,Canada,Australia and New Zealand.The website has over 6500 files and is
forever expanding.
http://hitsofalldecades.com/chart_hits/