BIRTHDAYS FOR FEBRUARY 22
Hello people,
we have five (5) birthdays on this date.An actress,a politician,a conservationist,a
retired basketball player and a singer.
Let's start with the actress.
1) Born on Saturday,February 22,1975 in Culver City,California,USA is an actress,
author,director,model and producer.
She appeared in a string of successful films,including "Poison Ivy" (1992),
"Scream"(1996)and "Ever After" (1998). She is also known for co-starring with Adam
Sandler in "The Wedding Singer" (1998),"50 First Dates" (2004) and "Blended (2014).

https://www.xvideos.com/video6083773/drew_barrymore_homevideo_showering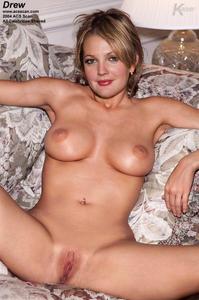 Drew Barrymore
2) Born on Friday,February 22,1732 in Bridges Creek,Colony of Virginia,British
America (Died:December 14,1799
in Mount Vernon,Virginia,United States)is the first president of the USA.
3) Born on Thursday,February 22,1962 in Essendon,Victoria,Australia 
(Died:September 4,2006 in Batt Reef,Queensland,Australia) nicknamed "The Crocodile 
Hunter" was an Australian zookeeper,conservationist and television personality.
     He achieved worldwide fame from the television series "The Crocodile Hunter" 
(1996???2007),an internationally broadcast wildlife 
documentary series which he co-hosted with his wife Terri.
4) Born on Wednesday,February 22,1950 in East Meadow,New York,USA commonly known by the nickname Dr. J,is an American retired basketball player who helped popularize a modern style of play that emphasizes leaping and playing above the rim.
He won three championships,four Most Valuable Player Awards and three scoring
titles with the ABA's Virginia Squires and New York Nets (now the NBA's Brooklyn
Nets) and the NBA's Philadelphia 76ers.He is the eighth-highest scorer in ABA/NBA
history with 30,026 points (NBA and ABA combined).He was well known for slam
dunking from the free throw line in slam dunk contests and was the only player
voted Most Valuable Player in both the ABA and the NBA.
5) Born on Friday,February 22,1974 in Tidworth,United Kingdom is an English
singer-songwriter and former British Army Officer.
He rose to fame in 2004 with the release of his debut album,achieving
worldwide fame with two hit singles. One single spent 5 weeks at #1 in the UK in
2005. It also reached #1 in the USA in 2006,along with a dozen other countries.The
album has sold over 11 million copies worldwide,topping the UK Albums Chart and
peaking at number two in the US.This album was the best-selling album of the 2000s
in the UK.
He has sold over 20 million records worldwide.He has received several awards,
including two Brit Awards???winning Best British Male in 2006???two MTV Video Music
Awards and two Ivor Novello Awards,as well as receiving five Grammy Award
nominations.
One of his songs you can find in the top 30 of all-time on my all time top 6500
on my website.
See:http://hitsofalldecades.com/chart_hits/index.php?option=com_content&task=view&id=31&Itemid=42