BIRTHDAYS FOR FEBRUARY 21 
Hello people,
  we have nine (9) birthdays and an historical event on this date.An actor,two actresses,a son,two politicians,a former supercentenarian and two singers.Let's start with the historical event.
historical event) On Monday,February 21,1972 US President Richard Nixon arrived in Shanghai.The 1972 visit by United States President Richard Nixon

to the People's Republic of China was an important strategic and diplomatic overture that marked the culmination of the Nixon administration's

resumption of harmonious relations between the United States and mainland China after years of diplomatic isolation.
Although giving the appearance of a humanitarian gesture the US had primary two ulterior sinister motives.One was to counter the balance between the

usa and the Soviet Union.The other was for US corporations to outsource US jobs to China in order to exploit cheap Chinese labor.Both plans backfired.

In order to exploit Chinese cheap labor,China demanded the US provide them with patents and trade secrets.This resluted in China becoming the big economic

power house it is today.As far as counterbalancing the Soviet goes Henry Kissinger who served as National Security Advisor and Secretary of State under

President Richard Nixon,warned Nixon that once China becomes an economic powerhouse to improve relations with Russia and push China down.

This never happened instead the USA has acted like a bully pushing Russia and China into a very friendly relationship and it the USA who

will be going down.
https://www.youtube.com/watch?v=Lnz7Ze71Pc0&ab_channel=RichardNixonFoundation


https://en.wikipedia.org/wiki/1972_visit_by_Richard_Nixon_to_China
1) Born on Monday,February 21,1955 in Charlotte Amalie,United States Virgin Islands is an actor,voice actor,comedian,producer,director,writer,singer and activist.He is known for his two-decade-long portrayal of psychiatrist Dr. Frasier Crane on the NBC sitcoms "Cheers" and "Frasier".
2) Born on Wednesday,February 21,1996 in Northampton,United Kingdom is an actress.
She made her professional acting debut as Sansa Stark on the HBO fantasy television series "Game Of Thrones",which brought her international recognition.
3) Born on Friday,February 21,1964 in Redondo Beach,California,USA is a actress and model.Her father was Hawaiian-Japanese and her mother was Spanish-Irish.She has a younger sister named Leilani.Our birthday girl was the Playmate of the Month in the March,1983 issue of "Playboy." Her and Leilani posed together for a steamy nude pictorial in both the April,1985 issue of "Playboy" and the 1986 newsstand special "Playboy's Sisters." Moreover,she was featured in several other "Playboy" special edition publications.She appears in the music video for Cheech Marin's "Born in East L.A." and has a part as a--what else? -- Playboy Playmate in "Beverly Hills Cop II."
https://www.sxxxporn.com/alana-soares-nude.html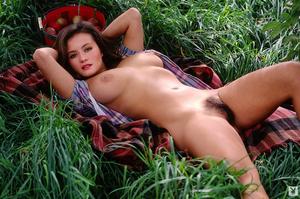 Alana Soares
4) Born on Thursday,February 21,2002 in La Mesa,California,USA is a son.He is the
third and youngest child of the late "King Of Pop". In 2015 he changed his name.
The identity of Prince's biological mother-a surrogate-is unknown.He was seven years old when his father died on June 25,2009.
5) Born on Thursday,February 21,1924 in Kutama,Zimbabwe (Died:September 6,2019 in
Singapore) was a Zimbabwean revolutionary and politician.He served as Prime Minister of Zimbabwe from 1980 to 1987 and then as President from 1987 to 2017.
6) Born on Friday,February 21,1947 in Augusta,Maine,USA is a politician and
businesswoman who was a United States Senator from Maine from 1995 to 2013.She is a member of the Republican Party,who became widely known for her ability to influence the outcome of close votes,including whether to end filibusters.
7) Born on Sunday,February 21,1875 in Arles,Bouches-du-Rh??ne,France (Died:Monday, August 4,1997 in Arles,Bouches-du-Rh??ne,France) was a supercentenarian and

the oldest human whose age is well-documented,with a lifespan of 122 years and 164 days.Her longevity attracted media attention and medical studies of

her health and lifestyle.She is the only person verified to have lived beyond the age of 120.
According to census records,she outlived both her daughter and grandson.In January 1988,at age 112,she was widely reported to have been the oldest living

person,and in 1995,at age 120,was declared the oldest person to have ever lived.
8) Born on Tuesday,February 21,1933 in Tryon,North Carolina,USA (Died:April 21, 2003 in Carry-le-Rouet,France) was an American singer,songwriter,pianist,arranger and activist in the Civil Rights Movement.She employed a broad range of musical styles including classical,jazz,blues,folk,R&B, gospel and pop.
She recorded more than 40 albums,mostly between 1958,when she made her debut and
1974.She had a hit in the United States in 1958.
Her musical style fused gospel and pop with classical music,in particular Johann Sebastian Bach and accompanied expressive, jazz-like singing in her contralto voice.In 2018,she was inducted into the Rock and Roll Hall of Fame.
https://www.youtube.com/watch?v=tq5A0YadWKs
9) Born on Wednesday,February 21,1979 in Waco,Texas,USA is a singer,actress, 
songwriter,producer, and director.She received her breakthrough role as Sarah 
Reeves Merrin on the Fox teen drama "Party Of Five" (1995-1999) and rose to fame as
a teen star for her role as Julie James in the horror film "I Know What You Did 
Last Summer" (1997) and its 1998 sequel.
   In 1999 she had a song that peaked at #8 in Australia (ARIA).
   In 2002 she released an album that peaked at #9 in Australia (ARIA) and #37 on
the US Billboard 200.
https://www.youtube.com/watch?v=skwGTJx7Ab0
https://www.xvideos.com/video31385419/jennifer_love_hewitt_naked
Jennifer Love Hewitt