BIRTHDAYS FOR FEBRUARY 14
Hello people,
we have twelve (12) birthdays on this date-a billionaire,two politicians,a labor union leader,an investigative journalist,two former American football quarterback,a singer and four actresses.
Let's start with the billionaire.
1) Born on Saturday,February 14,1942 in Boston is a businessman,author,politician
and philanthropist.As of Saturday 9,2018,his net worth was estimated at $50.9
billion,making him the 7th-richest person in the world.
He served as the 108th Mayor of New York City,holding office for three
consecutive terms,beginning with his first election in 2001.A Democrat before
seeking elective office, Bloomberg switched his party registration in 2001 to run
for mayor as a Republican.He defeated opponent Mark Green in a close election held
just weeks after the September 11 terrorist attacks.He won a second term in 2005
and left the Republican Party two years later.He campaigned to change the city's
term limits law,and was elected to his third term in 2009 as an Independent
candidate on the Republican ballot line.He is running for President of the USA in
the 2020 election.
2) Born on Friday,February 14,1941 in Cleveland,Ohio,USA is a politician and
academic who served as the U.S. Representative for Florida's 27th congressional
district from 2019-2021.A member of the Democratic Party,she previously served as the 18th United States Secretary of Health and Human Services under President Bill
Clinton from 1993 to 2001.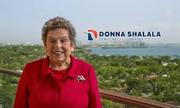 3) Born on Tuesday,February 14,1967 in The Hague,Netherlands is a politician
serving as Prime Minister of the Netherlands since 2010 and Leader of the People's
Party for Freedom and Democracy since 2006.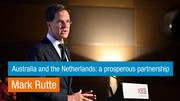 4) Born on Friday,February 14,1913 in Brazil,Indiana,USA
(Disappeared:July 30,1975 in Bloomfield Township,Oakland County,Michigan,USA) was
a labor union leader who served as the President of the International Brotherhood
of Teamsters union from 1957 until 1971.He vanished in late July 1975.
5) Born on Monday,February 14,1944 in Washington,D.C.,USA is an investigative
journalist and author.While a young reporter for The Washington Post in 1972,he was teamed up with Bob Woodward;the two did much of the original news reporting on the Watergate scandal.
6) Born on Sunday,February 14,1960 in Pittsburgh,Pennsylvania,USA is a former
American football quarterback who played in the National Football League for
eleven seasons all with the Buffalo Bills.He also played two seasons with the
Houston Gamblers in the United States Football League.
From 1990 season to the 1993 season,he helped guide the Bills to a record four consecutive Super Bowls,although the team lost each game.
In 2002,he was inducted into the Pro Football Hall of Fame,his first year of
eligibility.His jersey number 12 is one of only three numbers retired by the
Buffalo Bills as of 2018.
7) Born on Monday,February 14,1972 in Ellensburg,Washington,USA is a former
American football quarterback who played 14 seasons in the National Football League.He played for the New England Patriots,Buffalo Bills and Dallas Cowboys.The first overall pick in 1993 NFL Draft,he helped improve the fortunes of the Patriots,who had fallen on hard times.Under his tenure as starting quarterback,the Patriots ended a seven-season postseason drought,qualified for the playoffs four times and made two Super Bowl appearances.
8) Also born on Monday,February 14,1972 but in Landstuhl,Germany is an American
singer,songwriter,record producer and multi-instrumentalist,best known as the lead
singer of an alternative rock band.He also records and performs as a solo artist.
He was part of a duet that spent 12 weeks at #1 on the US Billboard Hot 100.
https://www.youtube.com/watch?v=6Whgn_iE5uc
9) And another person born on Monday,February 14,1972 but in
Seattle,Washington,USA is an actress and model.She's of Latin descent.She started
out in the adult entertainment industry as a stripper at age 19.An agent approached her to pose for various men's magazines;she was the Pet of the Month in the March,1992 issue of Penthouse and graced the cover of Hustler for that same exact month.Her Penthouse pictorial caught the eye of noted adult filmmaker Andrew Blake,who convinced her to act in his next hardcore movie.She appeared in the movies "Playthings" (2001) and in "Flirts 1" (2004) She went on the act in many films for Blake and won the AVN Award for Best Tease Performance in 2000.
She has two tattoos and a pierced navel.She retired from the adult film industry in 2005.


https://www.empflix.com/softcore-videos/Jami-Dion/video965903



Jami Dion
10) Born on Thursday,February 14,1991 in Jupiter,Florida,USA is an actress and 
model.When she was a little girl she posed for her amateur photographer mother's 
experiments in light and composition.Moreover,she was a member of an all-star 
competitive cheerleading team in high school.Following graduation from high school,
she attended college so she could acquire an associate's degree and started her own
spray tan business.After sending her portfolio to Playboy,she was selected to 
be Playboy's Playmate of the Month for July,2012.She appeared as a sexy jogger in 
the 2014 movie "Horrible Bosses".An avid health and fitness nut,she does yoga and 
Pilates in her spare time.
https://www.xvideos.com/video16249847/simple-pleasures-shelby-chesnes-nude

Shelby Chesnes
11) Born on Monday,February 14,2000 in Phoenix,Arizona,USA is an actress and model.
She appeared in a 2021 episode of the adult drama series "Blacked".She was the 
Penthouse Pet Of The Month for December 2020.


https://www.eporner.com/video-VvqrWJuZwo9/blake-blossom-naked-yoga/


Blake Blossom

12) Born on Wednesday,February 14,1934 in Dale,Indiana,USA (Died:November 24,2016 
in Los Angeles) was an actress and singer with a career spanning six decades.She is
best remembered for her starring role as matriarch Carol Brady on the ABC sitcom
"The Brady Bunch" from 1969 to 1974.She also appeared in film,as well as on stage.