BIRTHDAYS FOR FEBRUARY 10
Hello people,
we have six (6) birthday on this date-a singer,a golfer,an actor,television host,a model and an asshole.
Let's start with the singer.
1) Born on Wednesday,February 10,1937 in Asheville,North Carolina,USA is a singer.
She is known for recording a song that Billboard Magazine ranked as the #1 singles
for the entire year of 1972 on the magazine's year-end chart.
https://www.youtube.com/watch?v=d8_fLu2yrP4&ab_channel=OLDTAPES
2) Born on Thursday,February 10,1955 in Mount Isa,Queensland,Australia is a
professional golfer and entrepreneur who spent 331 weeks as the world's Number 1 Official World Golf Rankings ranked golfer in the 1980s and 1990s.He has won 91 international tournaments,including 20 PGA Tour tournaments and two majors:The Open Championships in 1986 and 1993.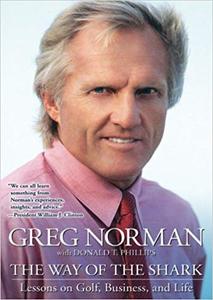 3) Born on Monday,February 10,1930 in Detroit is an actor of stage,screen and
television,best known for starring in the television shows "It Takes A Thief"
(1968???70),"Switch" (1975???78) and "Hart To Hart" (1979???84). He was married to
Natalie Wood from 1957-62 and again from 1972-81.Since 1990 he has been married to
Jill St.John.
4) Born on Friday,February 10,1961 in Fall River,Massachusetts,USA is a television
host,political commentator and former Democratic advisor.He is currently the chief
anchor and the chief political correspondent for ABC News,a co-anchor of "Good
Morning America", and the host of ABC's "Sunday morning This Week."He is a regular
substitute anchor for "ABC World News Tonight".
Prior to his career as a journalist,he was an advisor to the Democratic Party.
He rose to early prominence as a communications director for the 1992 presidential
campaign of Bill Clinton and subsequently became White House communications director.He was later senior advisor for policy and strategy,before departing in December 1996.
5)

Born on Wednesday,February 10,1943 in Vancouver,British Columbia,Canada (Died:September 21,2003 in Los Angeles) was a model.She was Playboy

magazine's first Canadian Playmate,featured in its March 1962 issue.She went on to work as a Bunny at the Chicago Playboy Club.She also was

named one of the top Canadians of 1962 by Liberty magazine.


https://pbplaymates.com/profile/pamela-anne-gordon/
Pamela Anne Gordon
6) Born on Monday,February 10,1964 in Everett,Washington,USA is a talk show host,
political commentator and producer.He is the CEO,founder and owner of Mercury Radio Arts,the parent company of his television and radio network The Blaze.A conservative,he hosts a radio program,a popular talk-radio show nationally syndicated on Premiere Radio Networks.He also hosts a television program,
which ran from January 2006 to October 2008 on HLN,from January 2009 to June 2011 on the Fox News Channel and currently airs on TheBlaze.He has authored six New York Times???bestselling books.But I'd never buy one of his books.