BIRTHDAYS FOR FEBRUARY 8
Hello people,
we have twelve (12) birthdaya today-two singers,three actors,an actress,
a journalist,two models,a novelist,a soldier and a politician.We'll start with
the singers.
1) Born on Wednesday,February 8,1961 in Los Angeles is a vocalist and musician,best known as the lead vocalist of a heavy metal band that had a #1 album on the US Billboard 200 in 1989.
https://www.youtube.com/watch?v=trGX3ET3jTQ
2) Born on Saturday,February 8,1936 in Minneapolis,Minnesota,USA
(Died:October 8,

2013

in Sylmar,California,USA) was a singer.He did a song that
peaked at #1 on the US Billboard Hot 100 in 1960.
https://www.youtube.com/watch?v=vXuPJNXjlRM
3) Born on Sunday,February 8,1931 in Marion,Indiana,USA (Died:September 30,1955 in Cholame,California,USA) was an actor.He is remembered as a cultural icon of teenage disillusionment and social estrangement,as expressed in the title of his most celebrated film,"Rebel Without A Cause",in which he starred as troubled teenager Jim Stark.
https://www.youtube.com/watch?v=4qWy83_X-RM
4) Born on Saturday,February 8,1941 in Omaha,Nebraska,USA is an actor and former
model.He won the Golden Globe Award for Best Actor???Motion Picture Drama and was
nominated for the Academy Award for Best Actor for the 1991 film "The Prince of
Tides". He went on to receive Academy Award nominations for "Affliction"(1998) and
"Warrior" (2011).His other film appearances include "The Deep" (1977),
"48 Hrs." (1982),"Down And Out In Beverly Hills" (1986),"Another 48 Hrs." (1990),
"Everybody Wins"(1990),"Cape Fear"(1991),"Lorenzo's Oil"(1992),"The Thin Red Line"
(1998),"The Good Thief" (2002),"Hulk" (2003),"Hotel Rwanda"(2004),"Tropic Thunder"
(2008) and "A Walk In The Woods" (2015). He was also nominated for a Golden Globe
Award for Best Actor???Television Series Musical or Comedy for his role in the TV
series "Graves" (2016???17).
5) Born on Thursday,February 8,1968 in Zion,Illinois,USA (Died:May 28,2010 in
Provo,Utah,USA) was an actor,comedian and writer best known for his role as Arnold
Jackson in "Diff'rent Strokes" (1978???1986).
6) Born on Thursday,February 8,1968 in Nelson,United Kingdom is a British-born
American broadcast journalist,best known as the anchor for "Nightline", from the
program's inception in 1980 until 2005.Before "Nightline", he spent twenty years as a broadcast journalist and news anchor for ABC.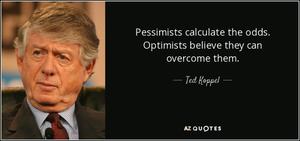 7) Born on Tuesday,February 8,1921 in Wallace,Idaho,USA (Died:June 29,1995 in
Century City,California,USA) was an actress who worked in film,television,theater
and radio.Over the course of her nearly 50-year career,she achieved fame as both a
pin-up model and a dramatic actress as well as for her highly publicized personal
life.In the mid-1940s,she was one of the highest-paid women in the United States
and one of Metro-Goldwyn-Mayer's (MGM) biggest stars,with her films earning the
studio over $50 million during her eighteen-year contract with them.She is
frequently cited as a popular culture icon of Hollywood glamour.
Starring in the film, "Imitation Of Life" (1959),proved to be one of the greatest financial successes of her career and her final starring role in "Madame X" (1966) earned her a David di Donatello Award for Best Foreign Actress.
In 1982,she accepted a much publicized and lucrative recurring guest role in the television series "Falcon Crest",which afforded the series notably high ratings.
8) Born on Tuesday,February 8,1977 in Budapest,Hungary is a model and a flight
attendant.Her mother is Thai and her father is Native American.She is the Penthouse Pet of the Month for August 2000.
https://www.redtube.com/785137
Orchidea Keresztes
9) Born on Thursday,February 8,1979 in Panama City,Florida,USA is a model and
actress.She is the Penthouse Pet of the Month for June 2007.She also appeared in the 2007 Playboy Cyber Girls video and "Howard Stern On Demand" also from 2007.
https://www.pornhub.com/view_video.php?viewkey=ph5ce5b9adc2075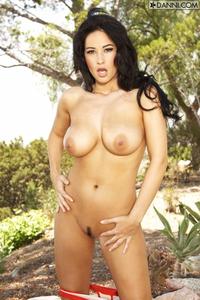 Kimberly Williams
10) Born on Tuesday,February 8,1955 in Jonesboro,Arkansas,USA is a novelist,attorney,
politician and activist,best known for his popular legal thrillers.His books have 
been translated into 42 languages and published worldwide.
  His first novel,"A Time to Kill", was published in June 1989,four years after he 
began writing it.As of 2012,his books have sold over 275 million copies worldwide.
   His first bestseller,"The Firm", sold more than seven million copies.The book 
was adapted into a 1993 feature film of the same name,starring Tom Cruise,and a
2012 TV series which continues the story ten years after the events of the film and
novel.
11) Born on Tuesday,February 8,1820 in Lancaster,Ohio,USA (Died:February 14,1891 in
New York City) was an American soldier,businessman,educator and author.He served as
a general in the Union Army during the American Civil War (1861???65),for which he 
received recognition for his outstanding command of military strategy as well as 
criticism for the harshness of the scorched earth policies he implemented in 
conducting total war against the Confederate States.
  In 1864,he succeeded Grant as the Union commander in the western theater of the 
war.He proceeded to lead his troops to the capture of the city of Atlanta,a military
success that contributed to the re-election of Abraham Lincoln.His subsequent march
through Georgia and the Carolinas further undermined the Confederacy's ability to 
continue fighting by destroying large amounts of supplies and demoralizing the 
Southern people. 
12) Born on Sunday,February 8,1959 in Tandil,Argentina is the current President of
Argentina and has been in office since 2015.