BIRTHDAYS FOR FEBRUARY 7
Hello people,
we have fourteen (14) birthdays and two trivia facrs today.A singer,three actors-one deceased,a writer,a dentist,six actresses,a beauty queen and a professional basketball player.
We will start with the trivia facts. trivia fact) Considered one of the most significant days in rock history.


On Friday,February 7,1964 "The Beatles" departed on a Pan AM flight from


London's Heathrow Airport only several hours later to be greeted by screaming
teenagers at New York City's John F.Kennedy International Airport.
https://www.shutterstock.com/th/video/clip-1016335861-circa-1964---beatles-greeted-by-cheering



trivia fact #2) The Downing Street mortar attack was carried out by the Provisional

Irish Republican Army (IRA) on Thursday,February 7,1991.The IRA launched  homemade

mortar shells at 10 Downing Street, London,the HQ of the British government.




 1) Born on Wednesday,February 7,1962 in Tulsa,Oklahoma,USA is a singer and 
songwriter.His integration of rock and roll elements into the country genre has 
earned him immense popularity in the United States.He has had great success on the 
country single and album charts,with multi-platinum recordings and record-breaking 
live performances,while also crossing over into the mainstream pop arena.
  He had nine number one albums on the Billboard 200 with one spending 18 weeks at 
the top.
  Since 2005 he has been married to Trisha Yearwood.
https://www.youtube.com/watch?v=mvCgSqPZ4EM
2) Born on Sunday,February 7,1965 in Andrews,South Carolina,USA is a comedian,
actor,writer,producer and director.After working as a standup comic and appearing in small film roles,he came to wider prominence as a cast member of Saturday Night Live in the early 1990s.He went on to more prominent film appearances,with starring roles in "Down to Earth" (2001),"Head Of State (2003), the "Madagascar" film series (2005-2012),"Grown Ups" (2010),its sequel "Grown Ups 2" (2013),"Top Five" (2014), and a series of acclaimed comedy specials for HBO.He developed,wrote and narrated the sitcom "Everybody Hates Chris" (2005-2009),which was based on his early life.
He hosted the 77th Academy Awards in 2005 and the 88th in 2016.He has won four
Emmy Awards and three Grammy Awards.He was voted the fifth-greatest stand-up
comedian in a poll conducted by Comedy Central.He was also voted in the United
Kingdom as the ninth-greatest stand-up comic on Channel 4's 100 Greatest Stand-Ups
in 2007,and again in the updated 2010 list as the eighth-greatest stand-up comic.
3) Born on Tuesday,February 7,1978 in Cedar Rapids,Iowa,USA is an actor and
investor.He began his acting career portraying Michael Kelso in the Fox sitcom
"That '70s Show" (1998-2006).He made his film debut in the romantic comedy "Coming Soon" (1999),followed by the comedy film "Dude,Where's My Car?" (2000), which was a box office hit.
4) Born on Monday,February 7,1955 in Santa Monica,California,USA
(Died:January 19,2017 in Los Angeles) was an actor and voice actor.His breakthrough
role was the OCP Vice President Bob Morton in the 1987 film "RoboCop". Other film
roles include Quigley in "Blank Check" (1994), Harbinger in "Hot Shots!Part Deux"
(1993),Shan Yu in "Mulan" (1998), Eduardo Ruiz in "Traffic" (2000) and Vice
President Rodriguez in "Iron Man 3" (2013).
He was the son of actor Jose Ferrer and singer Rosemary Clooney and the cousin
of actor George Clooney.
5) Born on Friday,February 7,1812 in Landport,Portsmouth,U.K. (Died:June 9,1870 in Gads Hill Place,U.K.) was an English writer and social critic.He created some of the world's best-known fictional characters and is regarded by many as the greatest novelist of the Victorian era.
His 1843 novella,"A Christmas Carol", remains popular and continues to inspire adaptations in every artistic genre.
6) Born on Monday,February 7,1972 in Ellenville,New York,USA is a dentist who has
a practice in Fishkill,New York,USA.
https://www.yelp.com/biz/renee-kowal-dmd-fishkill-2
Renee Kowal
7) Born on Friday,February 7,1964 in Norwalk,California,USA is a B movie actress
and a model.She was chosen as Playboy's Playmate of the Month for March 1984.She
studied film acting with R. J. Adams at The Actors Workshop,Orange County,
California,USA and went on to star in several sexploitation-action films by Andy
Sidaris,including Hard Hunted (1993).
https://www.mrskin.com/dona-speir-her-very-breast-nude-scenes-p637
Dona L. Speir
8) Born on Wednesday,February 7,1968 in San Antonio,Texas,USA is an actress and a
model.She was a finalist in the Miss Heart of the Border beauty contest at age
fourteen.She went on to win the local title in the Ford Agency's Supermodel
competition at age nineteen.Moreover,she played flute in the high school band and
was a cheerleader for two years in high school.An accomplished roller skater,she
competed in the regional finals at age fifteen.She was the Playmate of the Month in the August,1992 issue of "Playboy." She went on to pose for a handful of "Playboy" special edition publications and appeared in several "Playboy" videos. Moreover,she acted in the horror short "Xyzfear."
https://txxx.com/videos/5894989/ashley-allen-playboy-playmate/?kt_lang=pt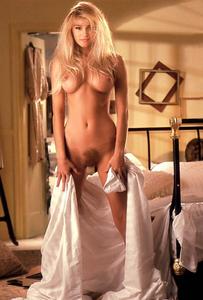 Ashley Allen
 9) Born on Tuesday,February 7,1995 in Houston,Texas,USA is an actress and a model.
She he grew up in the capital city of Austin.She graduated from the University of 
Texas on a full scholarship,with a degree in computational mathematics.At this 
stage he began to do small jobs as a camgirl.After finishing the race,at the 
beginning of 2017 she decided to move to Las Vegas to get in touch with the film 
industry at the AVN Adult Entertainment Expo.She contacted Naughty America,who 
offered his first scene days before her 22nd birthday,titled Gettin 'Wet on a Rainy
Day,on virtual reality.
    Shortly after she moved to Los Angeles,where she joined the talent agency 
Splieger Girls.
    As an actress,she has worked for producers such as Girlfriends Films,Blacked,
Tushy,Vixen,Reality Kings,Digital Playground,Mofos,Wicked Pictures,Burning Angel,
Hard X,Girlsway,Deeper,Elegant Angel,New Sensations or Evil Angel,among others.
  She recorded his first anal sex scene for the movie "Anal Hotties 3".While she had 
his first interracial sex scene in "Look Outside".
  In 2018 she was nominated for the AVN and XBIZ Awards in the categories of Best 
New Actress. 
  In February 2018,she was chosen Pet of the Month by Penthouse magazine. 
  She chose the moniker Giselle Palmer because Giselle was the name in her french 
class and she was used to people calling her that and Palmer was taken from Laura 
Palmer from Twin Peaks.
  She also starred in the 2018 movie titled "Climax",
  Until today,she has shot more than 170 films as an actress.
  She is a vegetarian and a cook,her specialties are casseroles and southern 
cooking.
https://www.4tube.com/videos/459067/giselle-palmer-gets-fucked-deep-nude-photoshoot



Giselle Palmer 
10) Born on Saturday,February 7,1987 in Mesa,Arizona,USA is an actress and a model.
She originally planned on being a singer and studied opera as a kid (she also 
recorded a CD with her father).The green-eyed stunner worked as a beauty consultant
and as a receptionist at a real estate office prior to getting involved in the adult
film industry in her late teens in 2005.She achieved her greatest popularity by 
becoming the first winner of the reality TV series Jenna's American Sex Star (2005) 
and worked as a contract girl for Club Jenna for a year.An open bisexual,she has 
been nominated for two AVN Awards.In addition, she has done nude modeling for such 
adult websites as Foxes and Digital Desire.She was the Twistys Treat of the Month for 
October,2008 and the Penthouse Pet of the month for December 2013.She writes her own 
acoustic and alternative music in her spare time.
https://www.pornhub.com/view_video.php?viewkey=ph58af56f23ehttps://hellporno.com/videos/solo-blonde-brea-bennett-is-posing-naked/

bb

Brea Bennett
11) Born on Friday,February 7,1958 in La Jolla,California,USA is an actress and a

model.She was the Playmate of the Month in the May,1979 issue of "Playboy." She had

roles in the films "American Gigolo," "The Hollywood Knights," "History of the World:'

Part I," and "Cheech and Chong's Next Movie." Moreover,she made a guest appearance as 

a Playmate on an episode of "The Jeffersons." Outside of her acting gigs, she was 

also a member of the Singing Playmates group and appeared on Johnny Carson's 1982

New Year's Eve show,performed live with Bob Hope and filmed specials for Jane Fonda,

Mike Douglas and George Burns,to name a few.Her entertainment career has continued

to the other side of the camera,where she is involved in feature film production at 

an international level.
https://www.aznude.com/mrskin/micheledrake/thehollywoodknights/hollywoodknights-drake-

hd-01-hd.html

 

12) Born on Saturday,February 7,1931 in Houston,Texas,U.S.A. (Died:August 16,1984 in


Pflugerville,Travis County,Texas,USA) was an actress and a model.She played 

 

bassoon
with the Youth Symphony in Texas and was a graduate of the University of 
Houston.She studied acting at the American Theatre Wing.Shed was the Playmate of the
Month in the March, 1956 issue of "Playboy;" her centerfold was the first to consist
of three pages Moreover,she was also featured in a few other men's magazines.In


 

addition,she was a regular on such 50's Golden Age television game shows as
"Treasure Hunt" and "The $64,000 Question," but also appeared as a human test 
pattern for Max Liebman spectaculars.Her sole acting role was as the Mistress of 
Ceremonies in the animated fantasy comedy outing "The Big Fun Carnival." 


https://pbplaymates.com/profile/marian-stafford

Marian Stafford

13) Born on Wednesday,February 7,1934 in Helsinki,Finland is a Swedish model.She was

Playboy magazine's Playmate of the Month for the March 1958 issue.She was Miss 

Sweden 1956 and a popular pin-up model in men's magazines.
https://pbplaymates.com/profile/zahra-norbo/

Zahra Norbo

14) Born on Tuesday,February 7,1989 in Tacoma,Washington,USA is a professional
basketball player for the Washington Wizards of the National Basketball Association.
The 5-foot-9-inch point guard played three years of college basketball for the 
Washington Huskies and was a three-time all-conference selection in the Pac-10.He 
was traded to the Boston Celtics in February 2015 and went on to earn NBA All-Star 
nods in 2016 and 2017,as well as All-NBA Team honors in 2017 after leading the 
Celtics to the first seed in the Eastern Conference.