BIRTHDAYS FOR FEBRUARY 4
Hello people,
we have twelve birthdays on this date:an idiot,four singers,an aviator,a former
professional boxer,four models and a deceased civil rights leader.We will start
with the idiot.
1) Born on Tuesday,February 4,1947 in Indianapolis,Indiana,USA is an idiot,
politician and lawyer.He was the 44th Vice President of the United States serving
from 1989-1993.
2) Born on Tuesday,February 4,1975 in Sydney,Australia is singer-songwriter,model
and actress.In the early 1990s,she played Beth Brennan in the Australian soap opera "Neighbours". Three years after leaving the programme,she began a singing career with her successful hit cover of a Los Angeles rock band Ednaswap's song.Her version spent 11 weeks at #1 on the US Radio And Records Singles charts.
https://www.youtube.com/watch?v=xSZBIs0gs0E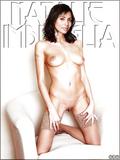 3) Born on Friday,February 4,1977 in South Fallsburg,New York,U.S.A. is singer and
songwriter.He rose to fame with a single that peaked at #1 on the US Radio and 
Records Singles charts in 2005.
https://www.youtube.com/watch?v=8gFCW3PHBws
 4) Born on Wednesday,February 4,1948 in Detroit is a singer,songwriter and actor 
whose career spans over five decades.He is known for his sociable and witty 
personality offstage,with The Rolling Stone Album Guide calling him the world's 
most "beloved heavy metal entertainer".He is credited with helping to shape the 
sound and look of heavy metal,and has been described as the artist who "first 
introduced horror imagery to rock'n'roll,and whose stagecraft and showmanship have 
permanently transformed the genre".
  In 1973 he had a #1 album on the US Billboard 200 album chart.

              Well we can't salute ya
              Can't find a flag
              If that don't suit ya
              That's a drag

https://www.youtube.com/watch?v=2Oo8QzDHimQ 
 5) Born on Wednesday,February 4,1976 in New York City is a singer,rapper,record 
executive and actor.He recorded a song that peaked at #3 on the US Billboard 
Hot 100 in 1976.
https://www.youtube.com/watch?v=m60XKqEEnfg





 6) Born on Tuesday,February 4,1902 also in Detroit (Died:August 26,1974 in 
Kipahulu,Hawaii.USA) was an American aviator,military officer,author,inventor,
explorer and environmental activist.
   At age 25 in 1927,he went from obscurity as a U.S. Air Mail pilot to 
instantaneous world fame by winning the Orteig Prize-making a nonstop flight from 
Roosevelt Field,Long Island,New York to Paris,France. He covered the 33 1/2-hour, 
3,600 statute miles (5,800 km) alone in a single-engine purpose-built Ryan 
monoplane,"Spirit of St. Louis". This was the first solo transatlantic flight and 
the first non-stop flight between North America and mainland Europe.
 7) Born on Sunday,February 4,1973 in Montebello,California,U.S.A. is a former 
professional boxer who, in 2002,also became a boxing promoter and,in 2018,a mixed 
martial arts promoter.As a boxer,he competed from 1992 to 2008,winning multiple 
world titles in six different weight classes,including the lineal championship in 
three weight classes.He is ranked as the 11th best boxer of all time, pound for 
pound,by BoxRec.He was nicknamed "The Golden Boy of boxing" by the media when he 
represented the United States at the 1992 Summer Olympics where,shortly after 
having graduated from James A. Garfield High School,he won a gold medal in the 
lightweight division,and reportedly "set a sport back on its feet." 
8) Born on Tuesday,February 4,1969 in Denver,Colorado,U.S.A. is a model who was
the Penthouse Pet Of The Month for May 1990 and the Penthouse Pet Of The Year
for 1992.
https://biguz.net/watch.php?id=273061&name=jisel-penthouse-pet-of-the-year-play-off-1991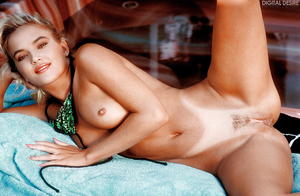 Brandy Lee Ledford
9) Born on Wednesday,February 4,1976 in Wiliamsport,Ohio,U.S.A. is a model who was
the Penthouse Pet Of The Month for August 1997.At 6' 2", she is the tallest
Penthouse Pet.
https://pornstars.biguz.net/4942/roxy+le-roux
Roxy Le Roux
10) Born on Wednesday,February 4,1970 in Canton,Ohio,U.S.A. is a model.She is
Playboy magazine's Playmate of the Month for April 1993,and she has appeared in 
several Playboy videos and special editions following her centerfold appearance.She
was also on the Playboy X-Treme Team.In 2001,she released her own cosmetics company
called Unique Face Cosmetics.As of 2004, Wood was serving as a Playboy Bunny.


https://daftsex.com/watch/-134397414_456239428

Nicole Wood
11) Born on Monday,February 4,1935 in Los Angeles. is a model and actress.Using the slightly differently spelled name,she was Playboy magazine's

Playmate of the Month for the October 1955 issue.A former Miss Hollywood,she acted in television and in movies such as the Ed Wood-scripted The

Violent Years (1956).
https://pbplaymates.com/profile/jean-moorehead/
Jean Moorhead
11) Born on Tuesday,February 4,1913 also in Tuskegee,Alabama,USA
(Died:October 24,2005 in Detroit) was an activist in the civil rights movement best known for her pivotal role in the Montgomery Bus Boycott.The United States Congress has called her "the first lady of civil rights" and "the mother of the freedom movement".
On Thursday,December 1,1955,in Montgomery,Alabama,she rejected bus driver
James F. Blake's order to relinquish her seat in the "colored section" to a white
passenger,after the whites-only section was filled.