BIRTHDAYS FOR JANUARY 30

Hello people,
on this date we have,thirteen (13) birthdays and two very historical events.We have a convicted criminal,2 members of royalty,two politicians,two actors,three actresses,a model and two singers.
We will start with the historical events.
historical event #1) What big historical event occurred on Sunday,January 30,1972
in the Bogside area of Derry,Northern Ireland.The event takes on the same name of a similar event that occurred in St.Petersburg,Russia in 1905.In 1983 the Irish rock band U2 had a hit on the charts reminiscing about this event.
https://www.youtube.com/watch?v=EM4vblG6BVQ
historical event #2)In London,King Charles I is beheaded for treason on January 30,1649.
 1) Born on Tuesday,January 30,1962 in Tustin,California,USA (Died:July 6,2020 in
Des Moines,Washington,USA) was a former Washington state schoolteacher who pleaded 
guilty to two counts of felony second-degree rape of a child,her 12-year-old student,
Vili Fualaau.While awaiting sentencing,she gave birth to the 12 year old's child.Her
plea agreement called for six months in jail,with three months suspended, and no 
contact with Fualaau for life. The case gained national attention.
     One month after her three months in jail,she was caught by police in a car with
Fualaau.Judge Linda Lau found that she was in violation of the conditions of the plea 
agreement,vacated her probation and re-sentenced her to the maximum of seven years in
prison.She soon gave birth to a second daughter,while in prison.She was incarcerated
from 1998 to 2004.
    In 2004,when she was released,Fualaau was over 18 years old and he asked the court
to revoke the no-contact order.The court complied.She and Fualaau married in May 2005,
and she took his last name.In May 2017,Fualaau filed for legal separation,though he
later withdrew the request.The couple divorced in August 2019.
 The couple divorced in August 2019.


 She died of colon cancer in July 2020 after several months of treatment.
 2) Also born on Tuesday,January 30,1962 but in Amman,Jordan is someone who has 
been the King of Jordan since the 1999 death of his father.According to him,he is a
41st-generation direct descendant of Muhammad as he belongs to the Hashemite 
family-who have ruled Jordan since 1921.
 3) Born on Tuesday,January 30,1968 in Madrid,Spain is The King of Spain.He 
ascended the throne on June 19.2014 upon the abdication of his father,King Juan 
Carlos I.
 4) Born on Monday,January 30,1882 in Hyde Park,New York,USA (Died: April 12,1945 
than any US president.He was the US President during most of World War II.
in Warm Springs,Georgia,USA) was an American statesman and political leader who 
served as the 32nd President of the United States from 1933 until his death in 1945.
A Democrat,he won a record four presidential elections and emerged as a central 
figure in world events during the mid-20th century.He served as president longer 
than any US president.He was the US President during most of World War II. 
5) Born on Thursday,January 30,1941 in Lincoln,Nebraska,USA is an American
politician,businessman and scumbag who was the 46th Vice President of the United
States from 2001 to 2009.He is also a war criminal and a scumbag.
6) Born on Thursday,January 30,1930 in San Bernardino,California,USA is a retired
American actor and novelist.In a career that spanned nearly five decades,he was
nominated for five Academy Awards,winning Best Actor in "The French Connection"
and Best Supporting Actor in "Unforgiven".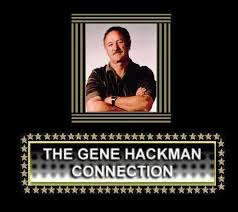 7) Born on Wednesday,January 30,1974 in Haverfordwest,Pembrokeshire,Wales,UK is a
British-born actor with dual citizenship of the United States,known for his
intense method acting style,often transforming his body drastically for his roles.
He is the recipient of many awards,including an Academy Award and two Golden Globes and was featured in the Time 100 list of 2011.
He had his first starring role at age 13 in Steven Spielberg's war film "Empire
Of The Sun (1987).Following a decade of leading and supporting roles,including in
"Little Women" (1994),he gained wider recognition for portraying the serial killer
Patrick Bateman in "American Psycho" (2000).In 2004,he lost 63 pounds for his role
in the psychological thriller "The Machinist" (2004).Within six months,he gained
100 pounds to star as Batman in Christopher Nolan's superhero film "Batman Begins"
2005).He later reprised his role in "The Dark Knight"(2008) and "The Dark Knight
Rises" (2012).
For portraying Dick Cheney in "Vice",he won a Golden Globe Award for Best Actor.
8) Born on Sunday,January 30,1983 in Jacksonville,Florida,USA is an actress and
model.She is the Playmate of the Month for the July 2008 issue of Playboy magazine.
A native of Jacksonville,Florida,she attended Edward H. White High School,then
attended Flagler College,where she majored in communication and minored in art
history.She also appeared in the Miss Hawaiian Tropic contest in Orlando,Florida
and won.She later participated in a reality show "Outback Jack".
Working for "Hooters",she appeared in several of their calendars and
participated in the 2004 Miss Hooters International Pageant.She also appeared in
a "Hooters" television commercial that featured Terry Bradshaw and Lee Corso.She
was also a Miss BetUS calendar girl featured in April 2007.She sent some of her
pictures to Playboy on a friend's suggestion.A week later,Playboy contacted her and she posed for them.She appeared in the October 26,2008 episode of E!'s The Girls Next Door when she assisted in the remodeling of the house next to the Playmate Mansion purchased by Hugh Hefner for the Playmates to live in.
On March 9, 2009,she appeared as WWE wrestler Randy Orton's "wife" in an angle on an episode of WWE Raw.She was a co-star in the E! series Holly's World and is
studying to be a personal physical fitness trainer.
https://celebsnudeworld.com/11486/laura-croft-playboy-video-playmate-calendar-2009-2008/
Laura Croft
 9) Born on Saturday,January 30,1937 in London is an actress of stage,screen and 
television and a political activist.She is a 2003 American Theatre Hall of Fame 
inductee and received the 2010 BAFTA Fellowship.
  She rose to prominence in 1961 playing Rosalind in the Shakespeare comedy 
"As You Like It" with the Royal Shakespeare Company and has since starred in more 
than 35 productions in London's West End and on Broadway,winning the 1984 Olivier 
Award for Best Actress in a Revival for The Aspern Papers and the 2003 Tony Award
for Best Actress in a Play for the revival of "Long Day's Journey into Night".She 
also received Tony nominations for "The Year of Magical Thinking "and 
"Driving Miss Daisy".
https://heroero.com/videos/4239/vanessa-redgrave-nude-isadora-1968/?play=true 

Vanessa Redgrave


10) Born on Saturday,January 30,1965 in Honolulu,Hawaii,USA is an actress,model and
stand-up comedian.She was Playboy magazine's Playmate of the Month for February 1986
and played "Julie Costello" on "Growing Pains" for eleven episodes during the 
1989-1990 season.
   She landed the role of nanny Julie Costello on the television show "Growing Pains"
in 1989.She appeared in eight episodes until she was fired in 1990,which allegedly stemmed
from series star Kirk Cameron's conversion to evangelical Christianity,a conversion that,
according to The E! True Hollywood Story episode focusing on the show,served to alienate
him from his fellow cast members,as he did not invite any of them to his wedding.In his 
2008 autobiography Still Growing,Cameron states that he did not call for her to be fired and
the show's producers have claimed that her character was never intended to be a permanent 
character.However,the long-told story is that Cameron called for her termination because of
his anger and objections to her having posed nude in Playboy,accusing the show's producers 
of promoting pornography.A decade later,he apologized to his TV family for some of his 
prior behavior due to his lack of maturity.He reportedly did not reconcile with our 
birthday girl,who claims that Cameron refused to speak to her during a later encounter.She 
remains critical of him,stating that she lost a lot from the public criticism she endured 
during the controversy.She has criticized the evangelical television programming Cameron has
produced,which she has viewed on one occasion,saying on her MySpace page: 

       "He thinks if I read science books that I'm going to hell.[I would] rather 
laugh with the sinners than cry with the saints ... the sinners are much more fun.  
And a lot more interesting than some book-burner who is still having growing pains.
I am at peace with God.Kirk thinks people like me are going to Hell,if I do then at 
least I'll go well informed and well read."

   After the Growing Pains scandal,she made several television appearances on 
"Beverly Hills,90210","Jake And The Fatman","Harry and the Hendersons" and 
"Drexell's Class"
  She married Canadian actor David Sutcliffe on November 10,2001;they divorced in 
December 2003.According to Dave Itzkoff, writing in an article in the June 2006 
Playboy magazine,during the rise in popularity of MySpace,she was "Playboy's 
unofficial ambassador to the MySpace nation."
  She celebrated her 50th birthday at the Comedy Store club in Hollywood with a 
sold-out stand-up comedy show.Guests included Tia Carrere and Pauly Shore.
https://daftsex.com/watch/-50477220_166165349

Julie Michelle McCullough
11) Born on Tuesday,January 30,1951 in Mobile,Alabama,USA is a model.She was Playboy magazine's Playmate of the Month for the February 1974 issue.
https://pbplaymates.com/profile/francine-parks/
Francine Parks
12) Also born on Tuesday,January 30,1951 but in London is an English drummer,
singer-songwriter,record producer and actor.He was the drummer and lead singer of
a very popular rock band and is also a solo artist.As a solo artist he had seven (7) number ones on the US Billboard Hot 100.
https://www.youtube.com/watch?v=Qt2mbGP6vFI
13) Born on Monday,January 30,1984 in Cleveland,Ohio,USA is a singer,rapper,
songwriter,record producer and actor.In 2008 he had a song that peaked at #2 in 
Belgium and #2 on the UK on the OCC chart.The same song also peaked at #3 on the
US Billboard Hot 100 and was the #28 song for the entire year of 2009 on
Billboard's year-end chart of the Biggest songs of 2008.
https://www.youtube.com/watch?v=VrDfSZ_6f4U