BIRTHDAYS FOR JANUARY 13
Hello people,

we have
eleven (11)
birthdays today;four actresses,a professional ice hockey player,a broadcaster,a politician and three actors.
Let's start with
the five actresses.
1) Born on Friday,January 13,1961 in New York City is an actress,comedian and producer.In television comedy,she is known for her work in "Saturday Night Live" (1982-85) and "Seinfeld" (1989-1998). She is one of the most celebrated television actresses of her generation,winning more Emmy Awards than any other performer.She is best known for playing from 1989-1998,Elaine Benes on "Seinfeld", one of the most critically and commercially successful sitcoms of all time.
Julia Louis-Dreyfus
2) Born on Thursday,January 13,1972 in Glendale,California,USA is an actress.Her notable roles include Jamie Powell on the situation comedy "Charles In Charge" and Summer Quinn on the television series "Baywatch".She guest starred in "The Super Mario Bros.Super Show!" and "Boy Meets World". She made several Christmas movies that premiered on Lifetime.
https://www.xvideos.com/video1298773/nicole_eggert_-_blown_away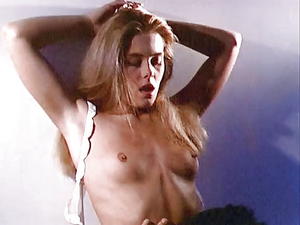 Nicole Eggert
3) Born on Tuesday,January 13,1970 in Ysbrechtum,The Netherlands is an actress and model.She is Playboy magazine's Playmate of the Month for January 1994,the magazine's 40th Anniversary issue.In her native Holland,she became the 1995 Playmate of the Year for the Playboy magazine published in that country.
https://celebsnudeworld.com/27908/anna-marie-goddard-in-playboy-playmates-bustin-out-2000/
Anna-Marie Goddard
 4) Born on Wednesday,January 13,1954 in Los Angeles is an actress,a lawyer,television

producer,talk radio show host and model.She graduated Summa cum Laude and Phi Beta 

Kappa from the School of Journalism at the University of California in Berkeley.She

went on to earn a J.D. from the University of California,Hastings School of Law and

received a L.L.B. degree in Public International Law from Cambridge University in 

England.She was the Playmate of the Month in the September,1979 issue of "Playboy."

She not only has had parts in Walter Hill's cult classic action film "Streets of Fire"

and the made-for-TV movie "When Your Lover Leaves," but also made guest appearances

on episodes of "The Waltons" and "Knight Rider." She is a former member of the Board

of Directors of the Special Olympics as well as a former television producer and talk

radio show host.In 1995 shewas named the Florence Crittendon Woman of the Year for her

work with teenage mothers and with girls with mental retardation in South Central 

Los Angeles.Moreover,she's the author of the extremely successful "Girlfriends' 

Guide" books.She was married to music mogul Jimmy Iovine;the couple had four children

prior to eventually splitting up in 2009.
https://xhamster.one/photos/gallery/vicki-mccarty-3657096



Vicki McCarty Iovine




 5) Born on Friday,January 13,1956 in Chicago is an actress.She is best known for 

playing the role of the original Vivian Banks on the sitcom "The Fresh Prince of 

Bel-Air" from its first season in 1990 until the end of its third season in 1993.



 5) Born on Monday,January 13,1997 in Richmond Hill,Ontario,Canada is a professional ice 
hockey centre and captain for the Edmonton Oilers of the National Hockey League.He 
is considered to be one of the best players in the world by many colleagues and 
members of the news media.
 6) Born on Saturday,January 13,1968 in Cambridge,England,United Kingdom is a broadcaster,
journalist and author who presents "Going Underground" on the RT network.Earlier in 
his career,he worked for the Today programme on BBC Radio 4,CNN International and 
Press TV.He writes occasional articles for CounterPunch.
 7) Born on Monday,January 13,1975 in Schenectady,New York,USA is an entrepreneur,
philanthropist and former presidential candidate.Originally a lawyer,he began working
in startups and early stage growth companies as a founder or executive from 2000 to
2009.In 2011,he founded Venture for America (VFA),a nonprofit organization focused on
creating jobs in cities struggling to recover from the Great Recession.He then ran
in the 2020 Democratic presidential primaries and has filed to run in the 2021 New York
City mayoral election.

 8) Born on Saturday,January 13,1990 in Melbourne,Victoria,Australia is an actor.He 
played the roles of Josh Taylor in the soap opera "Neighbours" and Marcus in the 
children's television series "The Elephant Princess".
 9) Born on Tuesday,January 13,1976 in Chicago is an actor and musician.He has 
starred in many films,such as "Crash" (2004),"World Trade Center" (2006),"Shooter" (2007),
"Observe And Report" (2009),"Tower Heist" (2011),"Battle:Los Angeles" (2011) and 
"End Of Watch,(2012).
10) Born on Thursday,January 13,1966 in Lewiston,Maine,USA is an actor
and racecar driver,best known for his role as neurosurgeon Derek "McDreamy" 
Shepherd in Grey's Anatomy,starring alongside Ellen Pompeo.