BIRTHDAYS FOR JANUARY 8
Hello people,
we have sixteen (16) birthdays today:two dead mega rock stars,four singers,
a television personality,a Franciscan friar,
four actresses,a model,
two politicians and one
deceased super intellectual non-believer.Let's start with the two dead mega rock stars.


1) Born on Tuesday,January 8,1935 in Tupelo,Mississippi,USA (Died:Tuesday,August
16,1977 in Memphis,Tennessee,USA) is the "King Of Rock & Roll"
https://www.youtube.com/watch?v=gj0Rz-uP4Mk
 2) Born David Robert Jones on Wednesday,January 8,1947 in London (Died:Sunday,
January 10,2016 in New York City) was an English singer,songwriter and actor.He was
a leading figure in popular music for over five decades, acclaimed by critics and 
other musicians for his innovative work.He had two #1 singles on the US Billboard 
Hot 100-one in 1975 and another in 1983.
  "Ground Control to Major Tom"
https://www.youtube.com/watch?v=_YC3sTbAPcU
 3) Born on Sunday,January 8,1967 in Chicago is an American singer,songwriter,
record producer and former professional basketball player. He began performing 
during the late 1980s and debuted in 1992 with the group Public Announcement.In 1993,
he went solo with the album 12 Play.He is known for a collection of major hit singles
including "Bump N' Grind", "Your Body's Callin'", "I Believe I Can Fly", "Gotham City", 
"Ignition (Remix)", "If I Could Turn Back the Hands of Time", "The World's Greatest", 
"I'm a Flirt (Remix)", and the hip-hopers "Trapped in the Closet".In 1998,he won three 
Grammy Awards for "I Believe I Can Fly". His distinctive sound and style has influenced 
numerous hip hop and contemporary R&B artists.He became the first musician to play 
professional basketball,when he was signed in 1997.
https://www.youtube.com/watch?v=4qPOWeA-L5I&ab_channel=R.Kelly-Topic
 4) Born on Monday,January 8,1973 in Kingston,Jamaica is a Jamaican dancehall 
singer and record producer.He has had 3 #1 songs on the US Billboard Hot 100.On one
of the #1s he is accompanied by Beyonce.
https://www.youtube.com/watch?v=dW2MmuA1nI4
 5) Born on Friday,January 8,1937 in Tiger Bay,Wales,UK is a singer whose career 
began in the mid-1950s, best known for both her powerful voice and for recording 
the theme songs to the James Bond films Goldfinger (1964),Diamonds Are Forever 
(1971) and Moonraker (1979).In January 1959,she became the first Welsh person to 
gain a No. 1 single in the UK. 
    In 2000,she was made a "Dame" for services to the performing arts.In 1977 she 
received the Brit Award for Best British Female Solo Artist in the previous 25 
years.She has been called "one of the most popular female vocalists in Britain 
during the last half of the 20th century.
https://www.youtube.com/watch?v=51Wg6k9cWhM
 6) Born on Saturday,January 8,1955 in New Westminster,British Columbia,Canada is 
the lead singer of a very popular Canadian rock band.The band had the #3 album for 
the entire year of 1982 according to Radio and Records Magazine as published in 
their December 10,1982 issue.
https://www.youtube.com/watch?v=cxhj1Is7HpY
 7) Born on Saturday,January 8,1938 in Flint,Michigan,USA is a television 
personality,disc jockey and game show host,best known for hosting the game show
"The Newlywed Game" on and off since 1966.He also hosted the successful revamp 
version of "Card Sharks" from 1986 to 1989.
8) Born on Monday,January 8,1894 in Zdunska Wola,Poland (Died:August 14,1941 in
Auschwitz concentration camp,Oswiecim,Poland)was a Polish Conventual Franciscan
friar who volunteered to die in place of a stranger in the German death camp of
Auschwitz,located in German-occupied Poland during World War II.

9) Born on Tuesday,January 8,1980 in Augusta,Maine,USA is an actress and model.She
began modeling while attending Columbia University in New York City in the late
1990s and transitioned into acting by the early 2000s;she had a part in the
romantic drama "Autumn In New York" and a one-episode role in the fourth season of
"Sex And The City".
https://www.xvideos.com/video20427449/rachel_nichols_in_conan_the_barbarian_2012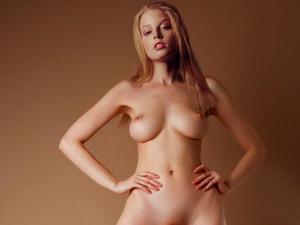 Rachel Nichols
10) Born on Thursday,January 8,1986 in Hokkaid,Japan is an actress and model.She is
part Canadian and part Japanese.In 2007,she played the character Anita on the 
popular Japanese TV drama Tokumei Kakaricho Tadano Hitoshi on TV Asahi.
https://www.xvideos.com/video5198415/maria_ozawa_fucked_uncensored_

Maria Ozawa
11) Born on Friday,January 8,1960 in Luzern,Switzerland is an actress and model.She's

the daughter of a Swiss filmmaker.She has lived in Spain,Germany and Switzerland while

working as a model,actress or stewardess.She was the Playmate of the Month in the 

June,1983 issue of "Playboy." She has acted in a couple of movies and made a guest 

appearance on an episode of a TV show.She appeared as Freundin von Franz in the 1983

movie "Die Spider Murphy Gang".She married race car driver Marc Surer in 1986;she 

divorced Surer seven years later.She then married Patrick Tavioli in 1997;the couple

had two children before splitting up in 2004.She married hotel owner Jacques Risi on

her 50th birthday on January 8, 2010.
xvideos.com/video60803521/jolanda_egger



Jolanda Egger



12) Born on Tuesday,January 8,1957 in Portsmouth,Virginia,USA is an actress and model

 

of Swedish and Japanese descent.She was Playboy magazine's Playmate of the Month for

its July 1976 issue.She appeared in the 1977 movie "Playboy's Playmate Party".
https://www.babesandgirls.com/deborah-borkman


Deborah Borkman

13) Born on Wednesday,January 8,1987 in Salinas,California,USA is a model.She is the
Playboy Playmate for February 2007.She also appeared on the cover of the 
October/November 2006 issue of Playboy Lingerie and as Co-ed of the Week at 
Playboy's Cyber Club in July 2006,.
https://celebsnudeworld.com/11013/heather-rene-smith-playboy-video-playmate-
calendar-2008-2007/
Heather Rene Smith
14) Born on Sunday,January 8,1984 in Pyongyang,North Korea is the Chairman of the 
Workers' Party of Korea and supreme leader of North Korea since 2011.He is the 
first North Korean leader to have been born after the country's founding.

Kim Jong-un
15) Born on Thursday,January 8,1942 in Yokosuka,Kanagawa Prefecture,Japan is a 
Japanese politician who was the 56th Prime Minister of Japan from 2001 to 2006. 
He retired from politics when his term in parliament ended in 2009,and is the sixth
longest serving PM in Japanese history.
16) Born on Thursday,January 8,1942 but in Oxford,England (Died:March 14,2018 in 
Cambridge,United Kingdom)was an English theoretical physicist,cosmologist author
and Director of Research at the Centre for Theoretical Cosmology within the 
University of Cambridge.His scientific works included a collaboration with Roger 
Penrose on gravitational singularity theorems in the framework of general 
relativity and the theoretical prediction that black holes emit radiation.He was 
the first to set out a theory of cosmology explained by a union of the general 
theory of relativity and quantum mechanics.He was a vigorous supporter of the
many-worlds interpretation of quantum mechanics.
   He was an Honorary Fellow of the Royal Society of Arts (FRSA),a lifetime member 
of the Pontifical Academy of Sciences and a recipient of the Presidential Medal of 
Freedom,the highest civilian award in the US.In 2002,he was ranked number 25 in the
BBC's poll of the 100 Greatest Britons.