BIRTHDAYS FOR JANUARY 2
Hello people,
we have seven birthdays on this date.Two actresses,two actors,a supercentenarian,a singer and a deceased politician.
We'll start with the two actresses.


1) Born on Sunday,January 2,1983 in Los Angeles is an American actress and model.She made her film debut in "The Horse Whisperer" (1998) and appeared in "Remember the Titans" (2000),before landing a lead role as a teenage surfer in the box-office hit "Blue Crush" (2002).She also had roles in independent films,playing Dawn Schiller in the true crime film "Wonderland" (2003),and as Sandra Dee in the Bobby Darin biographical drama "Beyond the Sea" (2004). She also portrayed Lois Lane in "Superman Returns"(2006), and has had roles in "Straw Dogs" (2011) and "Still Alice" (2014).


https://www.aznude.com/mrskin/katebosworth/bigsur/bigsur-bosworth-hd-01-hd.html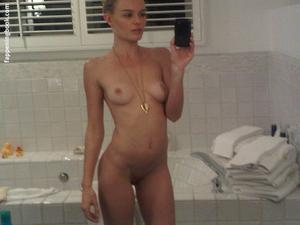 Kate Bosworth
 2)

 Born on Monday,January 2,1967 in Honolulu,Hawaii,USA is Althea Rae Janairo is
an American actress,model,voice actress and singer who obtained her first big 
break as a regular on the daytime soap opera "General Hospital."
  She played Cassandra Wong in the feature films "Wayne's World" and
"Wayne's World 2",Juno Skinner in "True Lies",Nani in "Lilo & Stitch", its sequel 
films and Lilo & Stitch:The Series,Queen Tyr'ahnee in "Duck Dodgers",and Sydney Fox in the 
television series "Relic Hunter".
   She appeared as a contestant in the second season of "Dancing with the Stars" 
and the fifth season of "The Celebrity Apprentice".
https://www.xvideos.com/video23299776/tia_carrere_hot_celeb_movies
Tia Carrere
3) Born on Tuesday,January 2,1968 in New York City is an actor,voice artist and
comedian. He gained his breakthrough role as Tre Styles in "Boyz n the Hood" (1991); he appeared in "A Few Good Men" (1992),"The Tuskegee Airmen (1995),"Outbreak" (1995)and "Jerry Maguire" (1996), for which he won the Academy Award for Best Supporting Actor.He gained later attention for

his roles in "Men of Honor" (2000) as Carl Brashear, and in Michael Bay's WWII epic

"Pearl Harbor" (2001) as Doris Miller.His other notable films include "As Good As

It Gets" (1997),"American Gangster" (2007), Lee Daniels' "The Butler" (2013) and

"Selma" (2014),playing civil rights attorney Fred Gray. In 2016, he portrayed O.J.

Simpson in the FX drama series "The People v. O. J. Simpson:American Crime Story"

and co-starred in the sixth season of the FX anthology series "American Horror

Story", subtitled Roanoke.
"Show me the money,Jerry"."
4) Born on Saturday,January 2,1971 in Newark,New Jersey,U.S.A. is an actor and
singer.He is known for his roles in the Broadway musicals "Rent And Hedwig" and
"The Angry Inch",the TV series "Private Practice",the films "How Stella Got Her
Groove Back","Brown Sugar","The Best Man" and its sequel,"The Best Man Holiday".
Between 2014 and 2016 he starred as Inspector Terry English in "Murder In The
First".
5) Born on Friday,January 2,1903 in Higashi Ward,Fukuoka,Japan is a supercentenarian,who is currently the world's oldest verified living person.She is the third-oldest verified person and oldest verified Japanese & Asian person ever.
6) Born on Saturday,January 2,1993 in Louisville,Kentucky,U.S.A. is a singer and rapper who had an album that peaked at #1 on the US Billboard 200 in 2017.https://www.youtube.com/watch?v=d7cVLE4SaN0&ab_channel=BrysonTillerVEVO
7) Born on Saturday,January 2,1909 in Phoenix,Arizona,USA (Died:May 29,1998 in
Paradise Valley,Arizona,USA was a politician,businessman and author who was a
five-term United States Senator from Arizona and the Republican Party's nominee
for President of the United States in the 1964 election,where he got his ass
kicked by Lyndon Johnson.In that election he only won in only 6 of the 50 states.