| | | | |
| --- | --- | --- | --- |
| PLAYBACK.FM (Website) TOP SINGLES FOR 1904 | | | |
Written by Barry Kowal
Mar 04, 2017 at 02:20 PM
PLAYBACK.FM (Website) TOP SINGLES FOR 1904*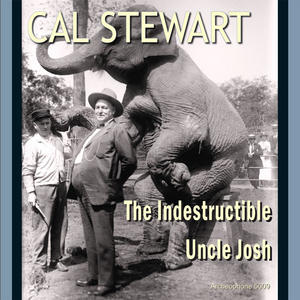 https://playback.fm/year/1904
No. Song-Artist-Peak Month
 1 UNCLE JOSH AND THE INSURANCE COMPANY-CAL STEWART-NOVEMBER
 2 BEDELIA-HAYDN QUARTET-January 
 3 SWEET ADELINE (YOU'RE THE FLOWER OF MY HEART)-HAYDN QUARTET-November
 4 BEDELIA-BILLY MURRAY-January 
 5 SILVER THREADS AMONG THE GOLD-RICHARD JOSE-June
 6 TOYLAND-CORRINE MORGAN & HAYDN QUARTET-July
 7 BLUE BELL-FRANK STANLEY & BYRON G HARLAN-June
 8 MEET ME IN ST.LOUIS,LOUIS-Billy Murray-August
 9 SWEET ADELINE (YOU'RE THE FLOWER OF MY HEART)-Peerless Quartet-December
10 AMOR PERDIDO-Patapio Silva-July	
11 Blue Bell-Harry MacDonough & Haydn Quartet-June
12 Alexander-Billy Murray-October
13 Navajo-Billy Murray-May
14 I Can't Do My Bally Bottom Button Up-Ernie Mayne-July
15 All Aboard For Dreamland-Byron G.Harlan-October
16 Aida:Celeste Aida (Heavenly Aida)-Enrico Caruso-June
17 Evening Time At Pumpkin Center-Cal Stewart-June
18 Sweet Adeline (You're the Flower of My Heart)-Albert Campbell & James F.Harrison-July
19 I've Got A Feelin' For You-Arthur Collins-June
20 Meet Me In St.Louis,Louis-S.H. Dudley-August
21 Primeiro Amor-Mario Pinheiro-July
22 Come Take a Trip in My Air-Ship-JW Myers-December
23 Teasing (I Was Only Teasing You)-Billy Murray-November
24 Under The Anhauser Bush-Billy Murray-March
25 My Dear Old Girl-Haydn Quartet-May
26 Under The Anhauser Bush-Arthur Collins & Byron Harlan-April
27 My Heart's At Your Feet-Isabel Jay-July
28 Bedelia-George J.Gaskin-January
29 Poor Wand'ring One-Isabel Jay-July	
30 The Woodchuck Song-Bob Roberts-March
31 I May Be Crazy,But I Ain't No Fool-Bob Roberts-December
32 My Little Canoe-Henry Burr-December
33 Navajo-J.W. Myers-April
34 Bedelia-Arthur Pryor's Band-January
35 Teasing-Bob Roberts-October
36 Razzle Dazzle-Vess Ossman-April
37 Meet Me In St.Louis,Louis-J.W. Myers-September
38 Listen To The Mockingbird-Frank Stanley-August
39 Navajo-Harry MacDonough-May
40 Goodbye,My Lady Love-Henry Burr-August
*This list was compiled with charts from various 
western industrialized  nations (primarily the USA and UK).

Last Updated ( Aug 03, 2021 at 05:55 PM )