| | | | |
| --- | --- | --- | --- |
| BILLBOARD MAGAZINE'S (MAGAZINE'S CHART) TOP 100 SINGLES OF 1990 | | | |
Written by Barry Kowal
Jun 27, 2018 at 09:44 PM
BILLBOARD MAGAZINE'S (MAGAZINE'S CHART) TOP 100 SINGLES OF 1990*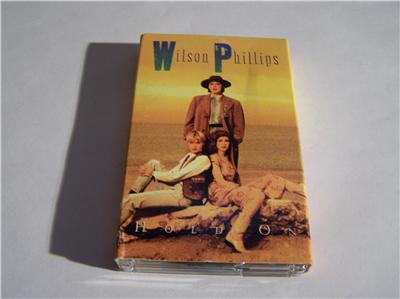 https://www.youtube.com/watch?v=uIbXvaE39wM
No. Song-Artist-Peak Month
  1 HOLD ON-WILSON PHILLIPS-SBK-JUNE
  2 IT MUST HAVE BEEN LOVE-ROXETTE-EMI-May
  3 NOTHING COMPARES 2 U-SINEAD O'CONNOR-ENSIGN-April
  4 POISON-BELL BIV DE VOE-MCA-June
  5 VOGUE-MADONNA-Sire-May
  6 VISION OF LOVE-MARIAH CAREY-Columbia-July
  7 ANOTHER DAY IN PARADISE-PHIL COLLINS-Atlantic-January
  8 HOLD ON-En Vogue-Atlantic-July
  9 CRADLE OF LOVE-Billy Idol-Chrysalis-July
 10 BLAZE OF GLORY-Jon Bon Jovi-Mercury-September
 11 Do Me!-Bell Biv De Voe-MCA-September
 12 How Am I Supposed To Live Without You-Michael Bolton-Columbia-January
 13 Pump Up The Jam-Technotronic & Felly-SBK-January
 14 Opposites Attract-Paula Abdul-Virgin-February
 15 Escapade-Janet Jackson-A&M-March
 16 All I Wanna Do Is Make Love To You-Heart-Capitol-May
 17 Close To You-Maxi Priest-Charisma-October
 18 Black Velvet-Alannah Myles-Atlantic-March
 19 Release Me-Wilson Phillips-SBK-September
 20 Don't Know Much-Linda Ronstadt & Aaron Neville-Elektra-January
 21 All Around The World-Lisa Stanfield-Arista-March
 22 I Wanna Be Rich-Calloway-Solar-April
 23 Rub You The Right Way-Johnny Gill-Motown-August
 24 She Ain't Worth It-Bobby Brown & Glenn Medeiros-MCA-July
 25 If Wishes Came True-Sweet Sensation-Atco-August
 26 The Power-Snap!-Arista-August
 27 Love And Affection-Nelson-DGC-September
 28 Love Will Lead You Back-Taylor Dayne-Arista-April
 29 Don't Want To Fall In Love-Jane Child-Warner Brothers-April
 30 Two To Make It Right-Seduction-Vendetta-January
 31 Sending All My Love-Linear-Atlantic-May
 32 Unskinny Bop-Poison-Capitol-August
 33 Step By Step-New Kids On The Block-Columbia-July
 34 Dangerous-Roxette-EMI-February
 35 We Didn't Start The Fire-Billy Joel-Columbia-January
 36 I Don't Have The Heart-James Ingram-Warner Brothers-October
 37 Downtown Train-Rod Stewart-Warner Brothers-January
 38 Rhythm Nation-Janet Jackson-A&M-January
 39 I'll Be Your Everything-Tommy Page-Sire-March
 40 Roam-B52s-Reprise-March
 41 Everything-Jody Watley-MCA-January
 42 Back To Life (However Do You Want Me)-Soul II Soul & Caron Wheeler-Virgin-January
 43 Here And Now-Luthur Vandross-Epic-April
 44 Alright-Janet Jackson-A&M-June
 45 Ice Ice Baby-Vanilla Ice-SBK-November
 46 Blame It On The Rain-Milli Vanilli-Arista-January
 47 Have You Seen Her-M.C. Hammer-Capitol-September
 48 With Every Beat Of My Heart-Taylor Dayne-Arista-January
 49 Come Back To Me-Janet Jackson-A&M-August
 50 No More Lies-Michel'le-Ruthless-March
 51 Praying For Time-George Michael-Columbia-October
 52 How Can We Be Lovers-Michael Bolton-Columbia-April
 53 Do You Remember?-Phil Collins-Atlantic-June
 54 Ready Or Not-After 7-Virgin-June
 55 U Can't Touch This-M.C. Hammer-Capitol-June
 56 I Wish It Would Rain Down On Me-Phil Collins-Atlantic-April
 57 Just Between You & Me-Lou Gramm-Atlantic-January
 58 Something Happened On The Way To Heaven-Phil Collins-Atlantic-October
 59 Black Cat-Janet Jackson-A&M-October
 60 Can't Stop-After 7-Virgin-October
 61 Janie's Got A Gun-Aerosmith-Geffen-January
 62 The Humpty Dance-Digital Underground-Tommy Boy-May
 63 I'll Be Your Shelter-Taylor Dayne-Arista-June
 64 Free Fallin'-Tom Petty-MCA-January
 65 Giving You The Benefit-Pebbles-MCA-October 
 66 Enjoy The Silence-Depeche Mode-Reprise-July
 67 Love Song-Tesla-Geffen-January
 68 Price Of Love-Bad English-Epic-March
 69 Girls Nite Out-Tyler Collins-RCA-July
 70 King Of Wishful Thinking-Go West-EMI-August
 71 What Kind Of Man Would I Be-Chicago-Reprise-February
 72 I Remember You-Skid Row-Atlantic-January
 73 Get Up(Before The Night Is Over)-Technotronic-SBK-May
 74 Here We Are-Gloria Estefan-Epic-February
 75 Epic-Faith No More-Reprise-August
 76 Love Takes Time-Mariah Carey-Columbia-November
 77 Just Like Jesse James-Cher-Geffen-January
 78 Love Shack-B52s-Reprise-January
 70 All Or Nothing At All-Milli Vanilli-Arista-January
 80 Romeo-Dino-Island-October
 81 Everybody Everybody-Blackbox-RCA-October
 82 I Go To Extremes-Billy Joel-Columbia-March
 83 Whip Appeal-Babyface-Solar-May
 84 Oh Girl-Paul Young-Columbia-October
 85 Come And Get My Love-D Mob-FFRR-March
 86 (It's Just) The Way You Love Me-Paula Abdul-Virgin-January
 87 We Can't Go Wrong-Covergirls-Capitol-February
 88 When I'm Back On My Feet Again-Michael Bolton-Columbia-August
 89 Make You Sweat-Keith Sweat-Elektra-August
 90 This One's For The Children-New Kids Onh The Block-Columbia-January
 91 What It Takes-Aerosmith-Geffen-May
 92 Forever-Kiss-Mercury-April
 93 Jerk Out-The Time-Reprise-August
 94 Just A Friend-Biz Markie-Cold Chillin'-March
 85 Whole Wide World-A'Me Lorain-RCA-April
 96 Without You-Motley Crue-Elektra-April
 97 Swing The Mood-Jive Bunny-Music Factory-January
 98 Thieves In The Temple-Prince-Warner Brothers-September
 99 Mentirosa-Mellow Man Ace-Capitol-July
100 Tic-Tac-Toe-Kyper-Atlantic-September

* As published in the December 22nd,1990 issue of Billboard Magazine.
Last Updated ( Apr 04, 2020 at 06:16 PM )