SMASH HIT FOR JULY 2018

KHLOE TERAE




Birthplace:Toronto,Ontario,Canada
Birthday: May 7, 1993
Hair Color: Blonde
Height: 5' 9"
Measurements: 32D-24-35





Born in Toronto,Ontario,Canada this platinum-blonde Canadian is tall 5'9", 
she's accomplished more than most models do in a lifetime. 
"I started modeling when I was three," says Khloe. "My mom was a Versace model 
and I wanted to follow in her footsteps.So when I was eighteen,I shot for Playboy
Mexico and since then,I've been an International Playmate all over the world" Greece,
Romania,Venezuela and South Africa and I've been a Bunny at the Playboy Club in Cancun.? She?s a full-time model,but 
when she's not in front of the camera,Khloe is similarly goal-oriented. "I like
tall guys,sensitive a little aggressive," she says. "And I love blue eyes.But 
right now,I'm focused on my career "no boyfriend,no problem." Khloe's goal is to become an American Playmate,to 
have her own swimwear line and workout series?and at the 
rate she's going, we?d say that she'll be on top of the world in no time.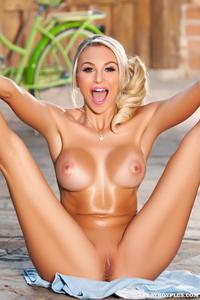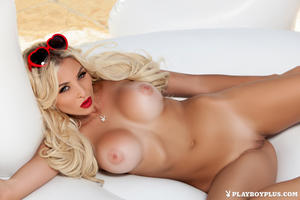 https://www.xnxx.com/video-atfmrf8/game-on-khloe-terae
https://www.xvideos.com/video37286911/luscious_hottie_khloe_terae_posed_naked
https://www.redwap.me/videos/6856/canadian-cybergirl-khloe-terae/
https://www.redtube.com/1762971
https://www.xerotica.com/video/blonde-babe-khloe-terae-sunbathing-nude-7499.html