| | | | |
| --- | --- | --- | --- |
| RADIO AND RECORDS (USA) MAGAZINE'S (DUCKHEAD/popradiotop20.com) TOP POP SINGLES OF 1982 | | | |
Written by Barry Kowal
Nov 04, 2017 at 06:22 PM
RADIO AND RECORDS (USA) MAGAZINE'S (DUCKHEAD/popradiotop20.com) TOP POP SINGLES OF 1982*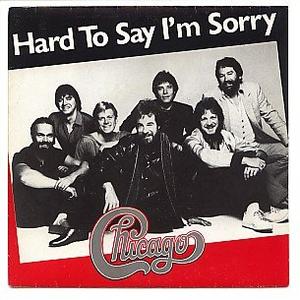 Pos.-Title-Artist-Label-Peak Month 
  1 HARD TO SAY I'M SORRY-CHICAGO-AUGUST
  2 EBONY & IVORY-PAUL MCCARTNEY & STEVIE WONDER-May
  3 DON'T TALK TO STRANGERS-RICK SPRINGFIELD-April
  4 ROSANNA-TOTO-June
  5 OPEN ARMS-JOURNEY-February
  6 EYE OF THE TIGER-SURVIVOR-July
  7 HOLD ME-FLEETWOOD MAC-July
  8 MANEATER-Daryl Hall & John Oates-November
  9 THAT GIRL-Stevie Wonder-February
 10 JACK AND DIANE-John Cougar-September
 11 I Keep Forgettin'-Michael McDonald-October
 12 Don't You Want Me-Human League-May
 13 Make A Move On Me-Olivia Newton-John-April
 14 Hurts So Good-John Cougar-June
 15 Somebody's Baby-Jackson Browne-September
 16 Up Where We Belong-Joe Cocker & Jennifer Warnes-October
 17 Centerfold-J. Geils Band-January
 18 Sweet Dreams-Air Supply-February
 19 Abracadabra-Steve Miller Band-July
 20 Truly-Lionel Richie-November
 21 Eye In The Sky-Alan Parsons Project-September
 22 Chariots Of Fire-Vangelis-April
 23 Gypsy-Fleetwood Mac-October
 24 Love's Been A Little Hard On Me-Juice Newton-June
 25 Wasted On The Way-Crosby,Stills,Nash & Young-August
 26 Take It Away-Paul McCartney & Wings-August
 27 Leader Of The Band-Dan Fogelberg-February
 28 Harden My Heart-Quarterflash-January
 29 Did It In A Minute-Daryl Hall & John Oates-April
 30 I Love Rock & Roll-Joan Jett & Blackhearts-March
 31 Heat Of The Moment-Asia-June
 32 '65 Love Affair-Paul Davis-April
 33 The Other Woman-Ray Parker,Jr.-May
 34 You Should Hear How She Talks About You-Melissa Manchester-August
 35 Freeze Frame-J.Giels Band-April
 36 Turn Your Love Around-George Benson-January
 37 Steppin' Out-Joe Jackson-November
 38 The One You Love-Glenn Frey-October
 39 Cool Night-Paul Davis-January
 40 Trouble-Lindsey Buckingham-January
 41 We Got The Beat-Go Gos-March
 42 Only The Lonely-Motels-July
 43 It's Raining-Supertramp-December
 44 You Can Do Magic-America-October
 45 Even The Nights Are Better-Air Supply-July
 46 Who Can It Be Now?-Men At Work-October
 47 Take It Easy On Me-Little River Band-February
 48 Dirty Laundry-Don Henley-December
 49 Only Time Will Tell-Asia-September
 50 Caught Up In You-.38 Special-July
 51 Do You Believe In Love-Huey Lewis & The News-March
 52 I've Never Been To Me-Charlene-May
 53 Love Me Tomorrow-Chicago-November
 54 867/5309 Jenny-Tommy Tutone-May
 55 The Girl Is Mine-Michael Jackson & Paul McCartney-December
 56 Tonight I'm Yours-Rod Stewart-March
 57 I.G.Y. (What A Beautiful World)-Donald Fagen-November
 58 Heart Attack-Olivia Newton-John-October
 59 Heartlight-Neil Diamond-October
 60 You Could Have Been With Me-Sheena Easton-February
 61 Through The Years-Kenny Rogers-February
 62 Vacation-Go Gos-August
 63 Waiting On A Friend-Rolling Stones-January
 64 Man On Your Mind-Little River Band-May
 65 Shake It Up-Cars-January
 66 Tainted Love-Soft Cell-July
 67 Don't Fight It-Kenny Loggins & Steve Perry-October
 68 Mirror,Mirror-Diana Ross-February
 69 Keep The Fire Burnin'-REO Speedwagon-July
 70 Rock This Town-Stray Cats-November
 71 Empty Garden-Elton John-May
 72 Gloria-Laura Branigan-November
 73 What Kind Of Fool Am I-Rick Springfield-July
 74 Missing You-Dan Fogelberg-December
 75 Should I Do It-Pointer Sisters-March
 76 Spirits In The Material World-Police-March
 77 Southern Cross-Crosby,Stills And Nash-November
 78 Always On My Mind-Willie Nelson-June
 79 Comin' In And Out Of Your Life-Barbra Streisand-January 
 80 Crimson & Clover-Joan Jett & Blackhearts-June
 81 Key Largo-Bertie Higgins-March
 82 Hold On-Santana-October
 83 Blue Eyes-Elton John-September
 84 Goin' Down-Greg Guidry-April
 85 Shadows Of The Night-Pat Benatar-December
 86 Someone Could Lose A Heart Tonight-Eddie Rabbitt-January
 87 I Ran-A Flock Of Sea Gulls-October
 88 Love Will Turn You Around-August
 89 Edge Of Seventeen-Stevie Nicks-April
 90 Without You (Not Another Lonely Night)-Frankie & The Knockouts-May
 91 Heartbreaker-Dionne Warwick-December
 92 I Found Somebody-Glenn Frey-July
 93 Make Believe-Toto-September
 94 Mickey-Toni Basil-November
 95 You Don't Want Me Anymore-Steel Breeze-October
 96 Get Down On It-Kool & The Gang-April
 97 Love In The First Degree-Alabama-March
 98 Play The Game Tonight-Kansas-June
 99 Any Day Now-Ronnie Milsap-June
100 The Sweetest Thing (I've Ever Known)-Juice Newton-January
101 Personally-Karla Bonoff-June
102 Your Imagination-Daryl Hall & John Oates-July
103 Run For The Roses-Dan Fogelberg-May
104 Pressure-Billy Joel-October
105 One Hundred Ways-Quincy Jones & James Ingramm-April
106 Hand To Hold On To-John Cougar-December
107 When It's Over-Loverboy-June
108 American Music-Pointer Sisters-August
109 Body Language-Queen-June
110 Get Closer-Linda Ronstadt-November
111 Nobody Said It Was Easy-Le Roux-April
112 Voyeur-Kim Carnes-September
113 My Girl-Donnie Iris-May
114 Do I Do-Stevie Wonder-July
115 Sweet Time-REO Speedwagon-October
116 Find Another Fool-Quarterflash-April
117 Love Is Alright Tonite-Rick Springfield-February
118 Love Is In Control(Finger On The Trigger)-Donna Summer-August
119 Beatles Movie Medley-Beatles-April
120 Think I'm In Love-Eddie Money-August
121 Daddy's Home-Cliff Richard-February
122 Never Been In Love-Randy Meisner-September
123 She's Got A Way-Billy Joel-January
124 Hope You Love Me Like You Say You Do-Huey Lewis & The News-June
125 Nobody-Sylvia-October
126 Still They Ride-Journey-July
127A Break It To Me Gently-Juice Newton-November
127B The Look Of Love-ABC-December
129 Take Me Down-Alabama-June
130 Muscles-Diana Ross-November
131A All Our Tomorrows-Eddie Schwartz-February
131B Be My Lady-Jefferson Starship-November
133 Athena-The Who-October
134 Hooked On Classics-Royal Philharmonic Orchestra-January
135A (Oh) Pretty Woman-Van Halen-April
135B I Get Excited-Rick Springfield-October
135C Making Love-Roberta Flack-June
135D Somewhere Down The Road-Barry Manilow-February
135E Still In Saigon-Charlie Daniels Band-May
140A Forget Me Nots-Patrice Rushen-July
140B I Need You-Paul Carrack-October
140C On The Wings Of Love-Jeffrey Osborne-November

*Here is how Duckhead calculated this chart from Radio and Record charts.

Points
Points for the yearly charts are calculated using inverse points from the weekly charts.
Each week, the # 1 song gets 20 points, the # 2 song gets 19 points, # 3 gets 18, and so on.
The # 20 song gets 1 point.
Each song's points are added up for each week to reach the total.
A song's entire chart run will be used for the yearly chart.
Songs appear on the yearly chart corresponding to the year they peak on the weekly charts.
Tie-Breakers
For songs that tie in points on the yearly charts, the following tie-breakers are used:
1. Most weeks at # 1
2. Most weeks at # 2
3. Most weeks at # 3
4. Most weeks at # 4
5. Etc.
If songs remain tied after all 20 tie-breakers, then they will be listed as tied on the yearly chart.
Tied songs appear in alphabetical order, and are marked by letters, for example: 99A and 99B.
Last Updated ( Jan 28, 2020 at 08:41 PM )