| | | | |
| --- | --- | --- | --- |
| BILL CLINTON/RICHARD NIXON REVISTED IN 2017 | | | |
Written by Barry Kowal
Jun 14, 2017 at 08:53 AM
BILL CLINTON/RICHARD NIXON REVISTED IN 2017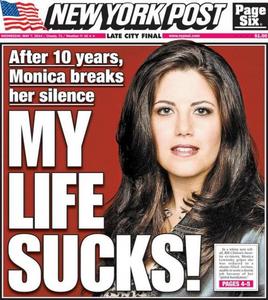 Hello people,

  I was just watching the senate hearings with former FBI Director James Comey and US
Attorney General Jeff Sessions and I find both hearings laughable or even
pathetic.Now I am no fan of Donald Trump or Jeff Sessions but I believe the
Democrats behavior is just appalling.
 Princeton University Professor Emeritus Stephen Cohen during an interview
with RT journalist Sophie Shevardnadze disclosed that he has heard from
from reliable sources inside the Democratic Party that ever since the 
2016 presidential election that the party would persist in pushing 
the Russian collusion theory no matter what evidence to the contrary 
were revealed.
  What the Democrats are doing now reminds me of what the Republicans 
did to Bill Clinton in the 1990s.The Congress kept on interviewing 
witnesses regarding a bad business deal (Whitewater). The investigation
resulted in nothing regarding the business deal but instead revealed
contradictory testimony to a totally different issue-Monica Lewinsky.
The Republicans cried "GOTCHA".This is what will probably happen 
with Donald Trump.Rather than discussing issues that American 
people are interested in like health care,jobs,environment 
and college tuition,the Democrats will instead probably continue to 
persist with this Russian collusion conspiracy until they can
find some contradiction in a witnesses' testimony regarding an unrelated
matter.Then the Democrats will say-GOTCHA!!
  Also going back to the 1970s.In 1972 Richard Nixon went to China
and established diplomatic relations.Also in 1972 Nixon was trying
to establish detente with the Soviet. Similar to what Trump was 
saying what he wanted to do while campaigning in his run for
president.Then in 1972 there was the Watergate break in which
resulted in congressional hearings just like we are having today.
  Back to 2017 the Republicans control both houses of Congress. It
would be nearly impossible for the Democrats to get Trump impeached,
let alone removed from office.Further,even if the Democrats are successful
in getting Trump out of the White House the result will be a
religious wacko Mike Pense.And,he will be worse.He is loved by
fellow Republicans so he will have no problem getting legislation
passed. The Democrats are digging their own grave.


Last Updated ( Jun 14, 2017 at 04:06 PM )