| | | | |
| --- | --- | --- | --- |
| MAY 22,2017 MANCHESTER BOMBING:WHO IS A LOSER? | | | |
Written by Barry Kowal
May 22, 2015 at 10:16 AM
MAY 22,2017 MANCHESTER BOMBING:WHO IS A LOSER?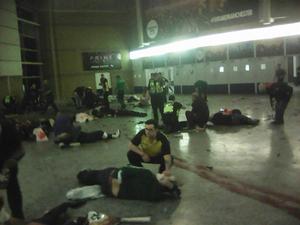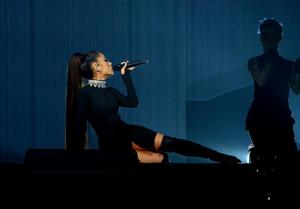 Hello,

    In the aftermath of the Monday,May 22,2017 night bombing at an Ariana Grande concert
in Manchester,England,US President Donald Trump described the perpetrators
as "losers". Not a surprising remark to be made coming from someone who never
has had a "boss".
  But who are the real "losers". Both the UK & USA have been providing Saudi
Arabia with billions and billions of dollars worth of weapons.Saudi Arabia
adhere's to a very strict form of Islam known as "Wahhabism". This ideology
fuels many of the terrorist groups in the Middle East. Most are backed by 
Saudi Arabia.Which results in many people getting killed.
  In Yemen there is famine and the country is on the brink of genocide. Many
people are dying in Yemen and Syria. But the Mainstream Media doesn't seem
to care about this unless they can demonize Syria or Russia.They even applaud 
Donald Trump when he shoots 59 tomahawk missiles at Syria. But when some 
young white girls get killed in Manchester suddenly the media focuses their 
attention on the bombing and denounce the attack. The UK & other western
countries will use this attack as a reason for restricting citizens individual
liberties.
  But,Manchester is not the first suck attack.What about Nice,Orlando,
Berlin,San Bernadino, Westminster,Paris,St. Petersburg.
  You see when someone bombs another country. More than likely you will
kill someone who has a father or a brother.That person will not forget
this and do whatever it takes to avenge the death of a loved one. So the US &
UK governments are the real losers. If the UK & US government did not bomb
or support bombings of Islamic countries you would not have people avenging
their loved one's death and those young girls would not have died in Manchester.
In the future be prepared for more losers like Trump causing the death of more young
children.
Last Updated ( May 24, 2017 at 10:28 AM )