Written by Barry Kowal
Jan 27, 2015 at 03:18 PM
SMASH HIT FOR APRIL 2015
LINDSAY WAGNER
Bust:34DD
Waist:27
Hips:34
Height:5' 8"
Weight:120
Hair Color:blonde
Eye Color:brown eyes
Birthday:March 14, 1988
Hometown:Omaha,NE,USA
ABOUT LINDSAY WAGNER
Lindsay Wagner was born in Omaha,Nebraska on March 14,1988 and graduated from Omaha's Bryan High School in 2006.Don't mess with Lindsay.She's trained in self-defense and used to be a ring girl for the Omaha Fight Club.She said,"I'm into MMA and UFC and my brothers were both competitors."
Lindsay got her start in modeling while working as a receptionist in an Omaha tanning salon when she was spotted by an associate of a local photographer.After Lindsay started modeling,her friend Jordan (Playboy Playmate Jordan Monroe) recommended Lindsay to an editor at Playboy. "I had never even been on a plane, and the next thing I knew I was flying to Los Angeles for a test shoot," she said. "I've always wanted to be in Playboy, but I never thought it would happen to me.Dreams really do come true."
After posing for Playboy, Lindsay appeared on the third season of The Girls Next Door,and she roughed it with her fellow Playmates on two episodes of Playboy TV's Hot Babes Doing Stuff Naked.Lindsay is now married with children and when she's not modeling she spends time at home with her family.
"Being a Playmate opened up a whole new world for me,"she said.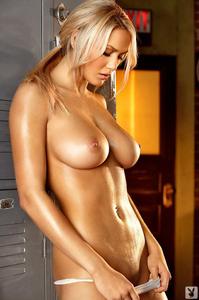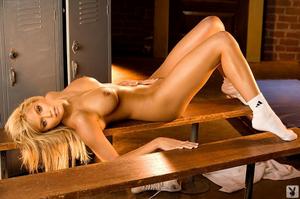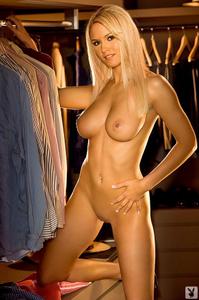 https://anyporn.com/56849/
http://videos.pmates.com/hosted/video/345/lindsay-wagner
https://daftsex.com/watch/2508597_166849137
http://www.absolugirl.com/video-xopzvl.html
http://www.absolugirl.com/video-k3aG6UW2EV7FEnoL7r.html
Last Updated ( Nov 11, 2018 at 06:58 PM )