| | | | |
| --- | --- | --- | --- |
| BILLBOARD MAGAZINE'S (USA) TOP (MAGAZINE'S CHART) ALBUMS OF 1963 | | | |
Written by Barry Kowal
Dec 28, 2011 at 12:21 AM
BILLBOARD MAGAZINE'S (USA) TOP (MAGAZINE'S CHART) ALBUMS OF 1963*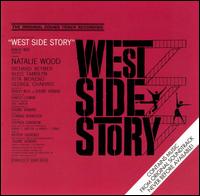 No.-Album-Artist-Label-Peak Month
  1 WEST SIDE STORY-ORIGINAL SOUNDTRACK-COLUMBIA-JANUARY
  2 PETER,PAUL & MARY-PETER,PAUL & MARY-WARNER BROTHERS-February
  3 MOVIN'-PETER,PAUL & MARY-WARNER BROTHERS-April
  4 JOAN BAEZ IN CONCERT-JOAN BAEZ-Vanguard-January
  5 I LEFT MY HEART IN SAN FRANCSICO?TONY BENNETT-Columbia-January
  6 MOON RIVER & OTHER GREAT THEMES-ANDY WILLIAMS-Columbia-April 
  7 LAWRENCE OF ARABIA?ORIGINAL SOUNDTRACK-Colpix-May
  8 DAYS OF WINE AND ROSES?Andy Williams-Columbia-June 
  9 OLIVER!?Original Cast-RCA Victor-February
 10 MODERN SOUNDS IN COUNTRY & WESTERN MUSIC:Volume II?Ray Charles-ABC-Paramount-January
 11 Modern Sounds In Country & Western Music Volume I-Ray Charles?Ray Charles-ABC-Paramount-January
 12 The Best Of The Kingston Trio-Kingston Trio-Capitol-January
 13 Jazz Samba-Stan Getz and Charlie Byrd-Verve-February 
 14 Roy Orbison's Greatest Hits-Roy Orbison-Monument-January
 15 The Barbra Streisand Album-Barbra Streisand-Columbia-July
 16 Song I'd Love To Sing On The Jackie Gleason Show-Frank Fontaine-ABC -Paramount-March
 17 Bye Bye Birdie-Film Soundtrack-RCA Victor-September
 18 The Sound Of Music-Original Cast-Columbia-January
 19 The First Family-Vaughn Meader-Cadence-January
 20 My Son,The Folk Singer-Alan Sherman-Warner Brothers-January
 21 Sincerely Yours-Robert Goulet-Columbia-March
 22 Joan Baez In Concert:Volume II-Joan Baez-Vanguard-December
 23 I Wanna Be Around-Tony Bennett-Columbia-June
 24 Richard Chamberlain Sings-Richard Chamberlain-MGM-April
 25 Joan Baez:Volume 1-Joan Baez-Vanguard-September
 26 Surfin' U.S.A.-Beach Boys-Capitol-July
 27 Ramblin Rose-Nat "King" Cole-Capitol-January
 28 Camelot-Original Cast-Columbia-January
 29 My Son,The Celebrity-Allan Sherman-Warner Brothers-February
 30 Johnny's Greatest Hits-Johnny Mathis-Columbia-January
 31 Broadway:My Way-Nancy Wilson-Capitol-May
 32 The James Brown Show-James Brown-King-August
 33 #16-Kingston Trio-Kingston Trio-Capitol-May
 34 West Side Story-Original Cast-Columbia-January
 35 How The West Was Won Soundtrack-MGM-August
 36 Shirelles Greatest Hits-Shirelles-Scepter-March
 37 Fly Me To The Moon-Joe Harnell And The Bossa Nova Pops-Kapp-April
 38 Sinatra/Basie-Frank Sinatra & Count Basie-Reprise-March
 39 Stop The World I Want To Get Off Soundtrack-London-January
 40 Johnny's Newest Hits-Johnny Mathis-Columbia-June
 41 New Frontier-Kingston Trio-Capitol-March
 42 Trini Lopez At PJs-Trini Lopez-Reprise-September
 43 Alley Cat-Bent Fabric-Atco-April
 44 It Happened At The World's Fair-Elvis Presley-RCA Victor-May
 45 Shut Down-Beach Boys-Capitol-August
 46 Girls,Girls,Girls-Elvis Presley-RCA Victor-January
 47 Think Ethnic!?The Smothers Brothers-Mercury-May
 48 Pepino The Italian Mouse-Lou Monte-Reprise-January
 49 Limbo Party-Chubby Checker-Parkway-January
 50 I Love You Because-Al Martino-Capitol-July
 51 Cleopatra-Soundtrack-20th Century Fox-July 
 52 Warm & Willing-Andy Williams-Columbia-March
 53 My Son,The Nut-Allan Sherman-Warner Brothers-September
 54 Oldies But Goodies:Volume 5-Various Artists-Original Sound-August
 55 Theme For Young Lovers-Percy Faith-Columbia-August
 56 Little Stevie Wonder 12 Year OId Genius-Little Stevie Wonder-Tamla-August
 57 Ventures Play Telstar,Lonely Bull & Others-Ventures-Dolton-February
 58 Wonderful World Of Love-Robert Goulet-Columbia-June
 59 Hobo Flats-Jimmy Smith-Verve-June
 60 I've Got A Woman-Jimmy McGriff-Sue-January
 61 Gypsy-Film Soundtrack-Warner Brothers-February
 62 The Concert Sinatra-Frank Sinatra-Reprise-August
 63 Blue Velvet-Bobby Vinton-Epic-October
 64 Those Lazy Hazy Crazy Days Of Summer-Nat "King " Cole-Capitol-August
 65 Hollywood:My Way-Nancy Wilson-Capitol-November
 66 Ingrediants In A Recipe For Soul-Ray Charles-ABC -Paramount-October
 67 Big Girls Don't Cry-Four Seasons-Vee Jay-April
 68 Hail The Conquering-Peter Nero-RCA Victor-June
 69 Our Man In Hollywood-Henry Mancini-RCA Victor-March
 70 Time Out-Dave Brubeck-Columbia-January
 71 Knockers Up-Rusty Warren-Jubilee-January
 72 Music Man Film-Soundtrack-Warner Brothers-January
 73 Steve Lawrence Winners-Steve Lawrence-Columbia-March
 74 Big Band Bossa Nova-Enoch Light & his Orchestra-Command-February
 75 I?m A Woman?Peggy Lee-Capitol-June
 76 Little Town Flirt-Del Shannon-Big Top-August
 77 Mondo Cane-Soundtrack-United Artist-November
 78 23 Sherry And 11 Other-Four Seasons-Vee Jay-February
 79 Sunny Side!-Kingston Trio-Capitol-September 
 80 First Family:Volume II-Vaughn Meader-Cadence-June
 81 Ray Charles' Greatest Hits-Ray Charles-ABC -Paramount-January
 82 Wipe Out-Surfaris-Dot-September
 83 All Alone Am I-Brenda Lee-Decca-April
 84 Dear Lonely Hearts-Nat King Cole-Capitol-January
 85 Bobby Vee's Golden Greats-Bobby Vee-Liberty-January
 86 Two Sides Of The Smothers Brothers-The Smothers Brothers-Mercury-January
 87 The Buddy Holly Story-Buddy Holly-Coral-January
 88 Jazz Workshop Revisited-Cannonball Aderley Sextet-Riverside-June
 89 Ramblin'-New Christy Minstrels-Columbia-October
 90 Two Of Us-Robert Goulet-Columbia-January
 91. Elvis' Gold Records Volume III-Elvis Presley-RCA Victor-November
 92 The Second Barbra Streisand Album-Columbia-November
 93 Surfing-Ventures-Dolton-June
 94 Call On Me-Bobby Bland-Duke-August
 95 Uniquely Mancini-Henry Mancini-RCA Victor-July
 96 Biggest Hits?Chubby Checker-Parkway-March
 97 Johnny-Johnny Mathis-Columbia-October
 98 So Much In Love-Tymes-Parkway-September
 99 Paul & Paula Sing For Young Lovers-Paul & Paula-Philips-March
100. Arriverderci Roma?Jerry Vale-Columbia-March

*As published in the December 28,1963 issue of Billboard Magazine.
Last Updated ( Nov 13, 2019 at 11:51 AM )