| | | | |
| --- | --- | --- | --- |
| SMASH HIT FOR AUGUST OF 2012 | | | |
Written by Barry Kowal
Nov 25, 2010 at 06:47 AM
SMASH HIT FOR AUGUST OF 2012

DESTINY WHITE

BIRTHDAY: December 9,1986

Birthplace:Greenville,Indiana,United States
HEIGHT: 5' 2'
WEIGHT: 100 lbs
BREAST: 33C
MEASUREMENTS: 33C-23-33

Nickname:Destiny
Birthname:Destiny White
Zodiac Sign:Sagittarius
Hometown: Muncie Indiana
Country:United States
Ethnicity:White
Job: Model - Bikini Lingerie Nude
Hobbies: Music And Dancing
Assets:Real Breasts All Natural Babe With A Great Smile
Vices:Nothing At All!
Tatoos: none
Body piercing: yes


Dinner at Destiny White's home is a major event. "I'm a great cook," Destiny White says. "For my friends,
I make a mean burger, really good spicy chicken Alfredo and cookies. I;m very choosy about my ingredients nothing but organic." The free spirit is intent on using her acting chops to host a TV travel show. "I plan on going where the wind carries me,: says Destiny. "I know that if I follow my instincts, life will turn out great."


Was it destiny when Destiny attended a Playboy Casting Call in Chicago several years ago? She admits that at the time she was "looking for a way to liberate herself" after ending a long-term relationship, but little did she know the experience would take her on an amazing journey throughout the Playboy Universe.First as an SE (Special Edition) model appearing in seven (7) themed issues.Then as Cyber Girl of the Week and month, and 2009 Model of the Year.From the beginning,Destiny was a natural in front of the camera and her photos projected sensuality and maturity beyond her years.She says "Playboy became an outlet where I could express all of myself and let me be an example that it is natural to be nude."
She graduated from Ball University in Muncie,Indiana .Destiny has already trekked in the Himalayan mountains where she studied with monks to be a yoga instructor.
As far as what lies ahead for Destiny.Her goal is to secure funding to open a yoga retreat in a tropical location where she can help others discover their inner chi.This beautiful girl-inside and out-sums up her future by saying "My destiny is unknown to me,but I do know that life offers me amazing opportunities and adventures in each moment and I'm excited about the future."

Destiny says:I am free-spirited,loving,optimistic ,spiritual,compassionate,adventurous and eccentric.An ideal match for me is:A best friend who can share my love for life and laughter.The secret to my success is:Eating organically,practicing yoga every day and maintaining a positive attitude.In five years: I want to live in a tropical paradise where I teach yoga and live a life of peace and joy!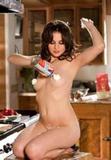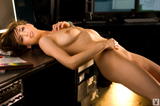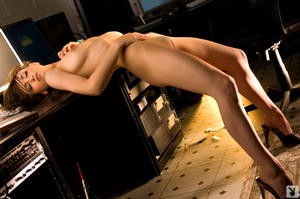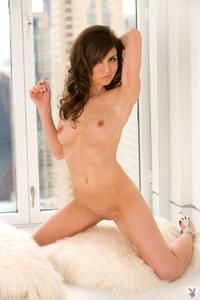 https://www.pornpics.com/?q=destiny+white
Last Updated ( Dec 08, 2021 at 05:00 PM )