SMASH HIT FOR AUGUST 2011
Mya Matthews
Born May 31st,1988
23 years old
Born: Chicago, IL
Current Hometown:Knoxville,Tennessee, US
Measurements: 32-24-34
Height: 5'7
Weight: 112 lbs
Cup:B
Dresss Size:4
Shoe Size: 7
Hair Color:Brown
Hair Legth:Long
Eye Color:Blue
Ethnicity:Caucasian
Skin Color:White
School: Clemson University
Major: Animal and Veterinary Sciences

Mya says:
I am currently working towards my degree in veterinary medicine here in Tennessee, but I have dreamed of modeling for many years. I do have some experience,but I feel I can always use more. I modeled for Playboy from 2009-2010 a few times and am in three or four separate print editions of Playboy's magazines,
and I participated in two runway fashion shows for Ducati North America. I have also worked for a couple ventures here in the Knoxville area. That is more or less everything, as far as my professional experience goes, but everyone has told me I am a natural and should pursue my dreams. I am also responsive
and a fast learner, and more simply I just love to be the center of attention and pose for pictures haha. :) I think I should mention that I also have no piercings or tattoos. My goals are to become a veterinarian of course but also to pursue my passion in the modeling field, by building up my portfolio,finding contacts, and getting actual job offerings as well. I joined Model Mayhem for these reasons, and also simply to expand my knowledge and experience in the modeling field. I am looking forward to enjoying my experience here at MM!
Mya Matthews was the Playboy Coed of the Month for February 2010. Mya Matthews is studying Animal and Veterinary Sciences at Clemson University. To win Mya Matthews' affections, you either have to be a bad boy" or a puppy. " I like a guy to be mischevious and live life to the fullest with me," she says. Studying Animal Sciences at Clemson by day, Mya Matthews turns into a party animal by night. "My beautiful roommate and I make out in bars and at parties on different occasions. When we party together we like to show off!" Mya Matthews is on course to attend veterinary school after graduation, but is open to other options. "At least I know for certain I want to continue modeling on the side!"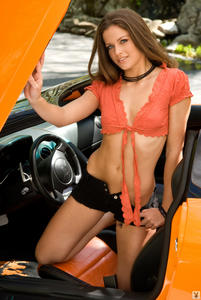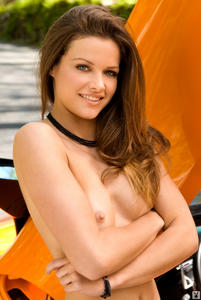 http://automotoforum.biz/mya-matthews-playboy-nude


https://www.xerotica.com/video/perky-mya-matthews-exposes-her-shaved-muff-for-the-camera-8813.html
https://www.xerotica.com/video/perky-brunette-babe-mya-matthews-poses-eroticaly-on-the-back-seat-8816.html
https://www.xerotica.com/video/sexy-mya-matthews-gets-wet-and-naked-for-the-camera-8789.html
https://xbabe.com/videos/skinny-girl-to-get-you-hard-as-hell/