MISS APRIL 2010
A BRITISH BABE: SMOKIN' HANNAH OWENS a Piscean born on Friday,March 9,1990 in Liverpool,England,UK (home of the Beatles). She is a full time glamour model with measurements of: 32c 24 32 , a shoe size of five (5) and a dress size of eight (8).
Her favorite fighters are: Terry Etim and Jason Tan
She says in her spare time she likes to keep herself fit by horse riding !She says "I love animals and as a real girlie girl that i am I love going shopping and for a gossip with the girls... I also really enjoy watching horror movies a when i have some time to myself and have recently taking up the art of pole dancing to help keep my body in shape for my shoots as i get pretty bored in the gym! And how could i forget ...im a total party girl and work a night at the legendary gay club Garlands,which i love to bits!
She also says "I am brand new in the industry and feel i have already worked with alot of amazing people and been given so many great oppurtunities.I have a few features coming up but im hoping to make a respectable name for my self and become a well known face in the glamour industry.I would like to feature in magazines not just in the UK,but all over the world!

YOU CAN CHECK HER OUT AT?

www.irresistabletalent.com , www.myspace.com/hanaowensx , plus you can look me up on Facebook - and watch out for
www.hanaowensofficial coming soon!
She has been a Page 3 girl and on the cover of ZOO Magazine.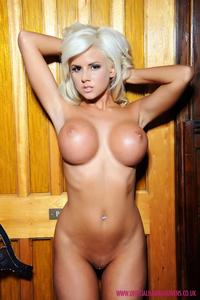 https://www.xerotica.com/video/this-blonde-girl-is-big-attraction-2165.html
https://www.xerotica.com/video/you-can-have-great-time-watching-this-busty-blonde-babe-1665.html
https://celeb.gate.cc/hannah-owens/gallery.html#&gid=1&pid=6
http://www.foxhq.com/hannah-owens-busty-babe/7.jpg
https://www.xnxx.com/video-4jh6w8b/inspiration-hannah-elizabeth-nude